As The Jacobson Group celebrates our 50th year of successfully connecting organizations with insurance talent, we're reflecting on our memories and journey to this point. Our achievements wouldn't be possible without the incredible employees who work tirelessly toward writing our clients' and candidates' talent success stories. We asked our staff across all levels and tenures to share a bit about what makes them proud to work at Jacobson.

What is your favorite Jacobson memory?

Janet Foor, Assistant Vice President and Client Relationship Manager: I was hired by David Jacobson [Jacobson's founder], who holds a special place in my heart. Once a month, David would call all employees into his office and we would tell our placement stories and write the revenue in a big book. At the end of the story, David would yell, "Hip hip," and we would respond with "Hooray!"



Taylor Dever, Assistant Vice President, Life: The summer outings (and after parties) are always a great time! The cruise on Lake Michigan and the Sox game were two memorable events with co-workers as well.



Jessica LaFountain, Supervisor, Research and Recruiting: I love my team at Jacobson and have the best memories with them. Returning to the office this summer was not mandatory and when the office opened back up, those who were local planned to come in one day each week to work together – not because we had to, but because we were so excited to see each other face-to-face.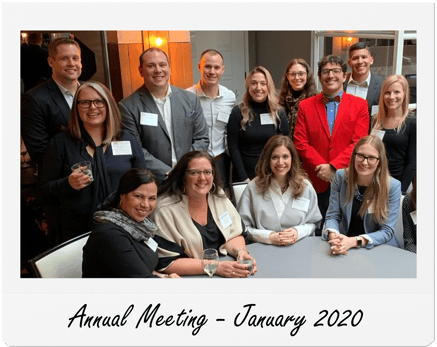 How has the organization changed during your tenure?

Jenn Shorr, Assistant Vice President, Operations: We have always worked hard to meet the needs of our clients. Over the last five to seven years, I have seen the management team take a concerted and strategic approach to ensure we are developing our employees and cultivating a rich internal culture. I think this has propelled our ability to delight our clients and engage bright talent internally.



Sarah Karvel, Engagement Director, Executive Search: The pandemic hit six months after I joined the executive search team. Who knew the virtual office setting would bring us closer together? It has been a wonderful experience and I've had too many great memories while working remotely with this team.

What makes you proud to work at Jacobson?

Caitlyn Zarlengo, Corporate Recruiting Manager: I'm proud to work at Jacobson because of the amount of care every employee has for one another. It truly feels like we are one big family and it is shown in the way we communicate with each other, support one another, and celebrate and lift each other up.



Samantha Banes, Recruiter: Jacobson embodies the core values I personally believe in and is easily the best place I have worked during my professional career. My favorite things include the food recommendations, music playlists and the encouragement – everyone wants everyone else to succeed.



Dave Coons, Senior Vice President: I have always appreciated the opportunity to work with people I truly respect and admire. I've never wondered if there was something better because there is no better than Jacobson.

How has your career evolved as a result of working at Jacobson?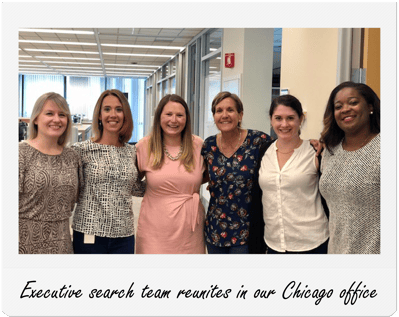 Michelle Velto, Operations and Administration Leader: How hasn't my career evolved? I started in the front office answering phones, parsing resumes and posting mail. I've gotten to do so many things here at Jacobson, and now I work in our executive search division alongside our CEO, Greg Jacobson, and our fantastic business unit leader, Judy Busby. Each day, I get to support our team, clients and executive-level candidates in a variety of ways.


Nikki St.Martin, Vice President of Marketing: I started at Jacobson fresh out of college as its first full-time marketing professional. Nineteen years later and so much has changed! I spent my first year designing black and white print collateral and writing copy for direct mailers. Fast forward to now, and I proudly lead a team of creative, driven marketing professionals who have helped build the Jacobson brand into the insurance talent thought leader it is today. Our well-known Semi-Annual Insurance Labor Outlook Study, the founding of the Insurance Careers Movement, and our new Insurance Talent podcast are just a few of my favorite initiatives. I couldn't be happier with my decision to join the Jacobson family all those years ago.



Shelby Punke, Senior Executive Recruiter: Jacobson has provided me with so many professional learning opportunities, but still allows me to have a great work-life balance. Management also goes out of their way to make kind gestures and offer development opportunities for their employees.
Celebrating this incredible milestone with our employees has provided an opportunity to share stories and reflect on our experiences. We are extremely grateful for each member of our team and their dedication to our clients' success. If you're interesting in becoming a part of The Jacobson Group's next chapter, view our open positions here.