The need for interim talent is only growing. Seventy percent of executives plan to increase their use of on-site contract workers in the next two years, according to Gartner. Insurers are bringing in contractors to help handle heavy workloads, maintain productivity during new technology implementations, serve as subject matter experts in areas where they may lack in-house expertise, fill roles between full-time hires, and much more. As a contract worker, you're able to benefit from flexibility, the ability to choose your projects, and the potential to gain insight and knowledge from a number of different teams and organizations.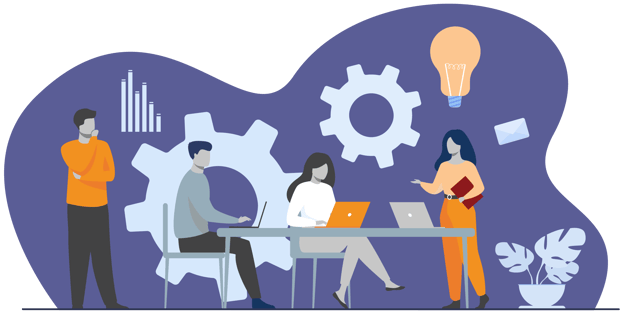 Whether you are currently working as a contractor or considering taking on interim projects, it's important to be seen as a trusted and effective employee. Here are a few ways to build a reputable professional brand while positioning yourself in a way that makes you a valued part of the team:
Prepare for your first few days.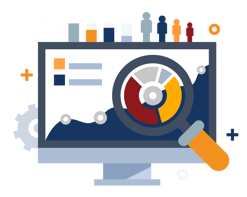 Prior to starting a role, make sure you've researched the company and know what they're trying to achieve with your position and project. Put yourself in the employer's shoes and consider how you can best help them meet their goals. While you should already have a general understanding of the work you're being asked to do, think through any other details that may help you start out on the right foot. Write these down and keep them in mind as you discuss your responsibilities with your manager.
Make the most of onboarding.
While onboarding will likely be less thorough as a contractor than as a full-time employee, approach it with an open mind and willingness to learn. This is your time to understand the impact of your role, who you will be working with and how success will be measured. Note who you should go to with certain types of questions, ask about communication preferences and align on expectations during these initial conversations.
Communicate.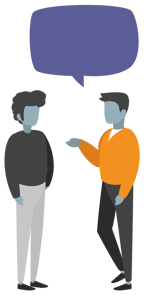 As with most professional situations, communication is key. Establish how your manager prefers you communicate both with them and the team for the duration of your project. Whether this is in the form of weekly one-on-ones or less formal check-ins, come prepared with an update on your progress, any questions, and any barriers or challenges you're facing. Especially early on in your assignment, ask for feedback and adjust your approach accordingly. Be proactive in making sure you're best meeting and even exceed expectations.
Be dependable.
Ensure you're available during working hours and clear on progress and anticipated timelines. While emergencies happen, be mindful of taking time off. Employers are usually empathetic to certain situations, but while you're working on a shorter-term project, try to schedule appointments and other obligations before or after your workday.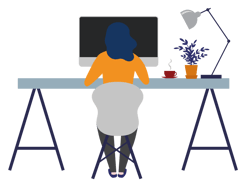 Prioritize professionalism.
Even if your position is remote, it's important to treat your days as if you are going into an office. Designate a quiet space to work and limit any distractions. If you're going to be on camera, dress professionally and ensure your background is appropriate and neutral. Your workspace should be free of interruptions, including pets and family members.
Consider future opportunities.
When future needs arise, it's likely an organization will hire temporary workers again if they were happy with a previous outcome, often going as far as requesting contractors by name. Even if your project is scheduled to end, finish strong and keep your interactions positive. In some cases, organizations may even think of you when full-time opportunities arise.
Temporary workers enable organizations to be flexible and maintain an agile workforce. By focusing on how you can be a productive and professional contractor, you'll be someone organizations look to for future projects and needs. View these articles for more on building your professional brand and professionalism in the remote environment. If you're interested in connecting with us for upcoming interim opportunities, learn more here.