As 2022 begins, it's likely you're reflecting on last year's accomplishments and refining your goals for the new year. For many individuals, personal and professional aspirations are more intertwined than ever before, a result of long-term remote work, shifting priorities and continued unpredictability.

Below, a few of our colleagues at The Jacobson Group share how they're preparing for a successful year. We hope these insights provide inspiration as you set and adjust your own goals for 2022.
Prioritize work-life balance.
Samantha Banes, Recruiter: Working from home has many benefits, but I have learned it tends to make unplugging more difficult. To be successful, both professionally and personally, we have to give ourselves the breaks and rest we deserve. I'm going to commit to a couple hours each day with no screen time and instead focus on doing something productive for myself.


Alison Wetmore, Assistant Marketing Manager: This year, I'm focusing on my work-life balance and ensuring my home office is inviting and inspiring. I am setting specific work hours and have been able to arrange my schedule to fit in workout time to help keep me healthy and boost my focus.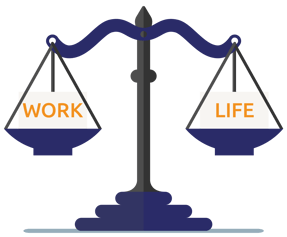 Sarah Karvel, Engagement Director:
I am setting myself up for success in the new year by being intentional in how I allot my time between my career and everything else that makes life special. This includes a daily commitment to not procrastinate (the temptation is real), which will alleviate stress for not only me, but my cherished colleagues as well.


Joanne Merritt, Recruiter: I hope to work both remotely and in our downtown office in 2022. On the days I am working remotely, my goal is to get to the gym before work. I am also committed to strengthening my insurance knowledge and expanding my expertise within the industry.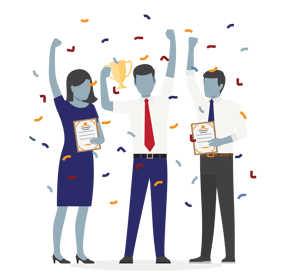 Embrace small wins.


Jessica LaFountain, Supervisor, Researching and Recruiting: I'm reflecting on what worked well in 2021 and putting that into practice for 2022. I'm also focusing on taking time to recognize work wins, both big and small, whether that's on my own or with my team.


Ryan Jacobson, Recruiting Manager: I'm focusing on small goal setting! I've always operated by seeing the big picture and working toward the end goal, but I'm setting up smaller goals along the way to show movement and keep me on track this year.

I did this on the personal side last year, with finally getting into working out (thanks, pandemic!) and I have seen a lot of results from taking things slower, while staying consistent. This has also improved my work-life balance by helping me be in the moment when I'm outside of work, instead of thinking about work 24/7!

Stay positive and present.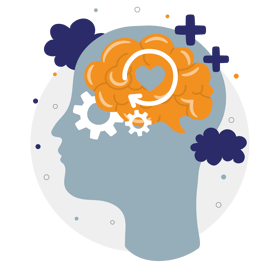 Catherine Prete, Senior Vice President, Operations: I like to start simple and strong with a positive mental mindset when planning for a new year. I am a planner by heart and trade, so I typically start by identifying short-term and long-term goals, necessities, and opportunities. I then think about resources and timelines. Once I have a broader view of what the next 12 months look like I create small plans to execute.

I am fortunate to work with a really strong team of people that help me execute a lot of quality work. Although it might sound like this is specifically for my professional life, I honestly take a very similar approach to my personal life too. Start positive, plan well, be agile and end strong!


Brett Carter, Managing Director: I'm setting myself up for success this year by being more mindful and present in the moment, and just being healthier all around. I've committed to exercising consistently, eating better, getting more rest, reading more, laughing and loving more, and spending my precious time with people who believe in the possibilities.


Emma Olson, Contracts Administrator: I want to remember to step back and take a breather in 2022. I am also trying to find the small, everyday joys like the sunshine after a couple of dreary days, a really good cup of coffee in the morning or a good conversation with a friend.

I also want to commit to being better about leaving work at work, even in a remote work environment. In addition, I plan to work on maintaining a productive atmosphere and strengthening my professional connections. Overall, I aim to focus on how I can do my job better and leave the spaces and people around me better than I found them!


Caitlyn Zarlengo, Recruiting Manager: I plan to worry less about things that are out of my control, focus on what I can control and keep a positive mindset.

Focus on what energizes you.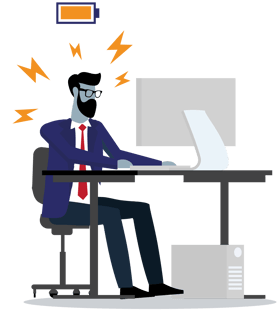 Chad Record, Assistant Vice President: I think it's important to set professional and personal goals, and determine what day-to-day habits/routines are conducive to achieving both. So often we think of personal and professional goals as independent from each other, but aligning them can lead to higher levels of efficiency and a happier way of life.


Michael Faso, Recruiter: I plan to encourage and motivate myself and my entire team to get the best results possible not only for ourselves, but for the larger company. I want to make sure that this new year I'm focused on the right things to help myself grow personally and professionally.


Judy Busby, Senior Vice President of Executive Search and Corporate Strategy: After the past two years we've experienced, this year is a time for doing more of what's energizing.
Put your energy where you can make the most impact to your organization. Research suggests when we do more of what we like, we contribute at a higher level and achieve better results.
Here's to getting results AND being fulfilled in 2022!

Whether you're starting your first job in 2022 or progressing in your career, be mindful of what makes you most productive and fulfilled. By taking time to focus on how you can be most effective within your own career and personal life, you'll be well-positioned for a successful 2022.