Every February, insurance professionals and companies celebrate Insurance Careers Month with the goal of sharing why they love insurance and inspiring more people to join the industry. As a proud founding member of the Insurance Careers Movement and partner of #ICM2020, we're dedicated to our employees and their professional development and growth.
Each month, we highlight a couple of our corporate employees as they share a bit about themselves and their roles. Get to know these individuals below. You can view previous editions of our Employee Spotlight here.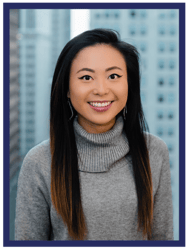 WINNIE LI
Account Manager, 3 years, 8 months at Jacobson
Hometown: Chicago, Illinois
Alma Mater: DePaul University
Describe Your Role: As an account manager for our contingent workforce solutions team, I strategically engage with our clients and candidates to provide exceptional service throughout each partnership.
Favorite Thing about Jacobson: I always look forward to our annual celebrations. It is great to see everyone and catch up with our remote employees.
Jacobson in Three Words: Collaborative, Inclusive, Energetic
Surprising Fact about You: I love to cook any and all dishes.
Favorite Weekend Plans: I would be at Target telling my fiancé we need one thing and leaving with a full cart of items but not with the one item we needed.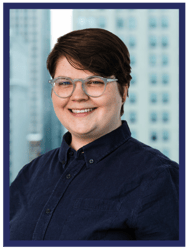 TYLER WILSEY
Human Resources Generalist, 5 years at Jacobson
Hometown: Niles, Illinois
Alma Mater: Columbia College Chicago
Describe Your Role: I am involved in various cross-enterprise projects. I onboard our new internal employees, manage internal benefits, and am Jacobson's corporate trainer and project manager.
Favorite Thing about Jacobson: I love hosting Jacobson's new hire orientations and being the first friendly face our employees spend time with.
Jacobson in Three Words: Dynamic, Collaborative, Competitive
Surprising Fact about You: I love to sing. I met my wife in a choir we were in together.
Bucket List Item: I want to travel to Costa Rica to visit Territorio de Zaguates, a cageless dog sanctuary.

Learn more about Insurance Careers Month by clicking here. Join the conversation on social media with #ICM2020 and #InsuranceCareersMonth.