At Jacobson, we believe every employee's contributions matter and impact the success of our organization, clients and candidates. In celebration of Employee Appreciation Day, we're shining the spotlight on three featured employees. To all of our amazing team members, we want to say thank you for your hard work and dedication throughout the year!

Learn about more of our Jacobson colleagues by viewing past editions of our Employee Spotlight here. For monthly Employee Spotlights, follow our Facebook page.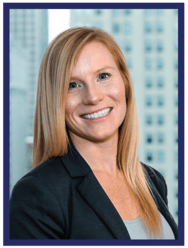 BRITTNI SMITH
P&C Client Advisor, 1 year at Jacobson
Hometown: Valparaiso, Indiana
Alma Mater: Indiana University
Describe Your Role: As a property and casualty client advisor, I build and maintain relationships with clients. I take the time to listen to their needs and provide experienced insurance professionals on a temporary basis.
Jacobson in Three Words: Teamwork, Unique, Relationships
Favorite Band: My favorite DJ is Kaskade. He is always on repeat on my Spotify.
Ideal Lunch Break: Stuffing my face with food while catching up on Netflix
Bucket List Item: I want to finally make it to Bali!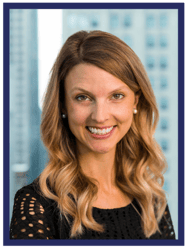 WHITNEY STEPHENS
Content Lead, 5 years, 7 months at Jacobson
Hometown: Winter Garden, Florida
Alma Mater: DePaul University
Describe Your Role: I'm on the marketing team and lead Jacobson's content strategy and development. I work with our thought leaders to share valuable insights and best practices with the industry through white papers, articles and speaking engagements. I also manage media relations and oversee our two blogs: The Jacobson Journal and The Career Catalyst.
Jacobson in Three Words: Supportive, Caring, Fun
Favorite Dessert: Salted caramel chocolate
Ideal Lunch Break: Someone else planning and making lunch, then eating and reading outside
Weekend Plans: Watching my kids' soccer games, sitting by the pool and spending time with friends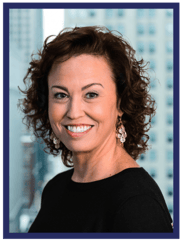 SARAH KARVEL
Engagement Manager, 1 year at Jacobson
Hometown: Buffalo Grove, Illinois
Alma Mater: Kaplan University
Describe Your Role: I contribute as both a recruiter and engagement director based on the needs of the executive search team. It keeps me on my toes and allows me to exercise familiar skills while honing new ones.
Jacobson in Three Words: Proficient, Respected, Warm
Favorite Movie: Shawshank Redemption
Ideal Lunch Break: Grabbing a quick bite with my sister somewhere in the Chicago Loop
Bucket List Item: To watch the sun set on every continent
Looking to join these employees? View our corporate careers page here.