Each month, we highlight a few of our corporate employees from across The Jacobson Group as they share a bit about themselves and their roles. Get to know these individuals below. Learn about more of our Jacobson colleagues by viewing past editions of our Employee Spotlight here. For monthly Employee Spotlights, follow our Facebook page.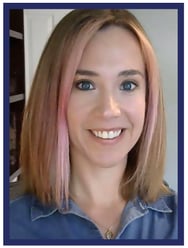 MICHELLE VELTO
Operations Leader, 15 years at Jacobson
Hometown: Crown Point, Indiana
Alma Mater: Indiana University
Describe Your Role: As the operations leader, I oversee operations, processes and administrative functions for our executive search division. I also provide general admin support to our leadership team and coordinate travel for executive search candidates.
What Motivates You? Knowing my job helps keep our team coordinated, effective and able to deliver quality work to our clients
Jacobson in Three Words: Professional, Hardworking, Fun
Ideal Lunch Break: Grabbing a salad, then taking a walk and eating outside on a sunny day
Random Fact About You: I just beat breast cancer!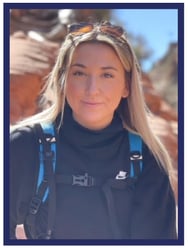 ALEX BACZKOWSKI
Business Development Coordinator, 2 years at Jacobson
Hometown: Schererville, Indiana
Alma Mater: Indiana University
Describe Your Role: As a business development coordinator, I reach out to clients and prospects and set meetings for various projects. I also get to work on data and Excel projects, which is a fun aspect of the job for me!
Favorite Thing About Jacobson: I get to experience working on projects with different departments and understand the business better. I also love our food events.
Favorite Dessert: Cheesecake with fruit
Ideal Weekend Plans: Random hiking road trips with my dog
Bucket List Item: Visit New Zealand and hike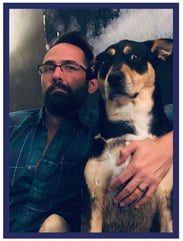 DOUG BURBANK
Staff Accountant, 5 months at Jacobson
Hometown: Valparaiso, Indiana
Alma Mater: Indiana University
Describe Your Role: On a weekly basis, I handle Jacobson's daily banking items, invoicing, and accounts receivable. I ensure customers get their invoices; and when we receive payment, I make sure it is accurate and ends up in the right place.
Jacobson Superpower: I would have to imagine I'm getting close to mastering Excel.
Favorite Movie: Lawrence of Arabia
Ideal Lunch Break: Eating outside on warm sunny days and letting my dogs run around in the yard
Bucket List Item: My wife and I would love to visit Italy and Greece.
Looking to join these employees? View our corporate careers page here.