Recently, The Jacobson Group was named to the 2021 list of Business Insurance's Best Places to Work in Insurance. As a talent-focused organization, we're dedicated to our employees' growth and success throughout all stages of their careers. This quarter, we're shining the Employee Spotlight on some of Jacobson's newest faces. We're thrilled to have them on the team and look forward to the value they'll bring to our organization and clients. Learn about more of our Jacobson colleagues by viewing past editions of our Employee Spotlight or following our Facebook page.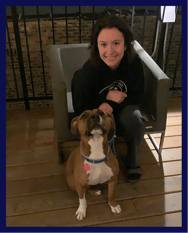 SAMANTHA BANES
Recruiter, 9 months at Jacobson
Hometown: North English, Iowa
Alma Mater: University of Iowa
Describe Your Role: As a recruiter, I find qualified individuals to fill a variety of needs for insurance organizations across the country.
What Motivates You? Cher. Just listen to any of her songs, and you're ready to take on the world.
Jacobson in Three Words: Supportive, Progressive, Lively
Random Fact: I helped build three houses in Guatemala when I was 14.
Bucket List Item: Have a private reading with Theresa Caputo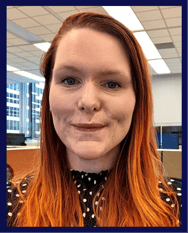 ANN-MARIE MCMANAMAN
Administrative Assistant, 7 months at Jacobson
Hometown: Leeds, England
Alma Mater: The University of Cambridge (BA), The University of Chicago (MA) and The University of Illinois at Chicago (PhD)
Describe Your Role: I work as an administrative assistant for the executive search team. My primary duties include branding resumes, scheduling travel and interviews, and documenting business development.
What Motivates You? Supporting the team and keeping things moving and in order
Random Fact: I make costumes as a hobby.
Jacobson in Three Words: Hard-working, Welcoming, Supportive
Bucket List Item: I want to visit every Disney park in the world! I've gone to the California, Florida and Paris Disneyland locations so far.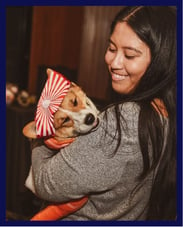 JENNIFER MOHAMED
Marketing Coordinator, 7 months at Jacobson
Hometown: Schererville, Indiana
Alma Mater: Indiana University Bloomington
Describe Your Role: I am the marketing coordinator at Jacobson and I work on our social media, conference activities, speaking engagements and email creation.
Jacobson Superpower: Creating social posts within the 280 character limit on Twitter
Favorite Dessert: Dairy Belle ice cream from Northwest Indiana
Ideal Lunch Break: Updating my dog's Instagram story
Random Fact: I speak fluent Vietnamese and it was my first language.
We're excited to be celebrating our 50-year anniversary! View our anniversary post for more reasons our team loves working at Jacobson. Interested in joining these employees? View our corporate careers page.