As we near the end of 2021 and continue to celebrate our 50th year providing talent to the insurance industry, we're more thankful than ever for the dedicated individuals who are committed to helping our clients meet their talent goals. Below we highlight a few members of our team and their roles. Learn about more of our Jacobson colleagues by viewing past editions of our Employee Spotlight here. For monthly Employee Spotlights, follow our Facebook page.

SHELBY PUNKE
Senior Recruiter, 6 years at Jacobson
Hometown: Mokena, Illinois
Alma Mater: Illinois State University
Describe Your Role: As a senior executive recruiter, I perform outreach to recruit and screen candidates for executive and c-suite roles. I work closely with both a researcher and an engagement director on each search.
What Motivates You? Knowing the work I am doing helps people with their careers
Jacobson in Three Words: Supportive, Respected, Fun
Ideal Weekend Plans: Spending time with family and my kids
Bucket List Item: My husband and I love to travel, and want to see as many places as we can!
Favorite Dessert: Brownie sundae
Ideal Lunch Break: Eating outside and taking my dog for a quick walk on a sunny day!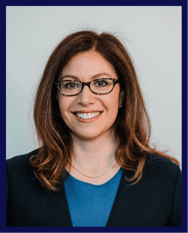 TANYA RINSKY
Senior Account Manager, 2 years at Jacobson
Hometown: Cincinnati, Ohio
Alma Mater: University of Cincinnati
Describe Your Role: I cultivate and maintain the growth of the organization's health business while managing day-to-day engagement with clients. I work closely with our internal team to provide health organizations with the temporary staffing and subject matter experts solutions they need to effectively manage workload fluctuations, special projects and other short-term needs.
Favorite Movie: The Birdcage
Random Fact: I won three mock trial state competition awards in high school and was awarded MVP in my argumentation class in college.
Ideal Weekend Plans: Heading to a different Chicago neighborhood to explore
Best Piece of Advice You Were Ever Given: Trust your intuition.
Bucket List Item: To drive cross-country to California
Ideal Lunch Break: Running an errand, checking off a personal to do item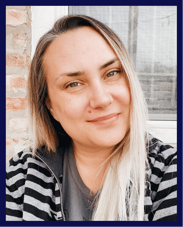 MILENA WASINSKA
Administrative Coordinator, 6 months at Jacobson

Hometown: Czarna Bialostocka, Poland

Alma Mater: Proud Rooseveltian (Roosevelt University)

Describe Your Role: I work in administration and operations. My team supports other departments with administrative procedures, reporting, etc. I also handle temporary staffing equipment returns and conduct monthly, quarterly and annual reporting on technology tools.

Jacobson in Three Words: Diverse, Experts, Family

Favorite Thing About Working at Jacobson: I love the diversity of Jacobson, we're all so wonderfully different.

Ideal Weekend Plans: On my back deck with something nice to drink, basking in the sun with my dog

Bucket List Item: Visit Greece

Best Piece of Advice You Were Ever Given: My grandma used to always say, "Be quiet and of a humble heart," probably because I was always too loud and proud.

Jacobson Superpower: I will not say "no" to any challenge.


For more about what makes Jacobson a great place to work, read our 50th anniversary post.