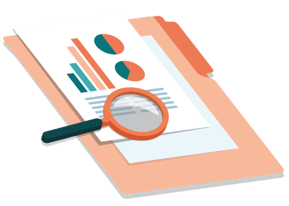 We recently completed the Q1 2020 iteration of our Semi-Annual U.S. Insurance Labor Outlook Study, and the results are now available! The study, conducted by The Jacobson Group and Aon plc, collects revenue and hiring projections from carriers across the insurance industry. We're highlighting some of the latest findings below. Download the full results summary, recorded webinar and slide deck for additional insights and commentary.
The January 2020 survey found positive revenue and staffing expectations in the insurance industry, with all segments foreseeing growth this year. Sixty-one percent of organizations polled plan to increase staff in the next 12 months, and 77 percent expect revenue growth. Though these numbers are both relatively flat compared to one year ago, many insurers are actually exceeding anticipated growth. In January 2019, 5 percent of insurers expected a staffing increase of more than 20 percent; in actuality, 7 percent grew their staffs by that amount. Again, 5 percent of companies expect to increase staff by more than 20 percent in the coming year.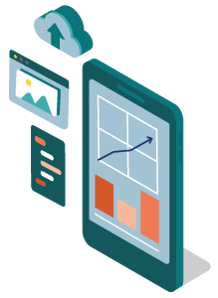 The latest study revealed technology, underwriting and claims roles to be most in-demand. In the past year, the need for underwriting, actuarial and compliance talent increased. For the first time, the study also surveyed companies' recruiting plans in terms of employee levels. Overall, insurers are seeking mid-level staff (those with roughly five to 10 years of experience) at a much higher rate than entry-level or management/executive employees.
This year, the majority of insurance carriers expect to maintain their use of temporary employees. However, 13 percent plan to employ more interim staff in the coming year. In part, companies may be planning to use temporary personnel to remain productive as they fill more challenging full-time positions. In fact, insurers saw an uptick in recruiting difficulty for all disciplines except claims and sales/marketing.
As you explore opportunities within the industry, differentiate yourself from other professionals looking into insurance careers by creating a personal brand that emphasizes human skills; learning how to effectively share stories and connect in networking settings; and subscribing to The Career Catalyst (on the right side of this page) to be the first to read our exclusive insights into career management, professional development and more.