No matter your current career stage, everyone can benefit from prioritizing professional development. In the constantly evolving business world, even leaders must refresh their skills and expand their networks to remain relevant in the age of COVID-19 and beyond. If your professional development plans were put on a backburner in the spring, now is the time to rethink and reinvigorate your strategy.

Recently, Margaret Resce Milkint, managing partner at The Jacobson Group, explored areas to consider when reenergizing professional development plans. In her Data Management University article, "Next Best Practices in Professional Development," she shares how to maintain relevance and career momentum, even when traditional development opportunities might not be available.
Adjusted Goals: If goals set prior to the pandemic are no longer attainable, adjust those goals to fit the current situation, rather than abandoning them. Look into virtual alternatives for goals that formerly relied on in-person events, such as online courses or virtual networking.

Mentorship: Mentorships can be built within your own organization, with professionals in the larger insurance community or with individuals outside the industry. These relationships can have a powerful impact whether they are in person or virtual. Clear objectives will make these career-boosting partnerships most effective, regardless of the format.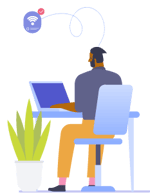 Social Media: Social media platforms, especially career-driven LinkedIn, are great tools to grow your professional network and build an online brand. Even a minimal time commitment can lead to strong connections with like-minded individuals.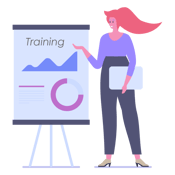 Formal and Informal Training: Formal continuing education and certification programs can provide evidence of certain skills or knowledge needed for career progression. However, informal methods can also impact success by expanding your way of thinking and enabling creative flexing of skills.
Thought Leadership:
Sharing knowledge is a great way to build your industry authority. This may include reaching out to applicable industry publications to pitch an article or proposing topics for speaking opportunities.
As you reevaluate career goals and development opportunities, it's important to be creative and proactive.
Click here
to view the full article and read more about these and other next practices.