Despite ongoing uncertainty throughout the U.S. economy, insurance remains in a candidate's market as 2023 unfolds. The industry hit record-high employment in January, job openings continue to be elevated after reaching a peak in 2022 and insurance unemployment is just 1.4%. According to our recent Q1 2023 Insurance Labor Market Study, conducted in partnership with Aon plc, 90% of insurers plan to increase or maintain their staff sizes this year. Most companies also have a positive outlook regarding revenue expectations, making hiring necessary for successfully meeting their growth goals.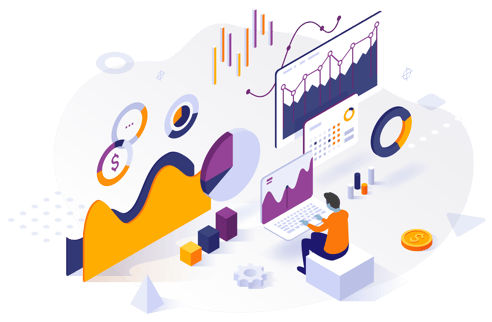 According to our study, 67% of insurers plan to add staff in 2023, which is just 1 point lower than July 2022 and 6 points lower than the study's all-time high in January 2022. The primary reason for adding staff during the next 12 months is an anticipated increase in business volume, followed closely by areas currently understaffed and expansion of business/new markets. Technology roles remain in the highest demand, followed by claims and underwriting positions. Of the companies planning to add staff, 88% also expect an increase in revenue, driven by changes in market share.
While overall recruiting difficulty has slightly decreased from 2022's record high levels, nearly all functional areas remain moderately difficult to fill. Technology positions continue to be the most challenging, followed by actuarial and underwriting roles. Overall, one-quarter of insurers shared they feel it's harder to hire talent than it was one year ago.
Organizations are continuing to find the right balance regarding where and when work takes place. Ninety-two percent of respondents currently offer hybrid environments, with 89% sharing employees have at least some input on determining the days required in the office. Sixty-nine percent of carriers offer full-time remote work, yet 76% feel the majority of employees will come into the office at least one day per week throughout the next six months. Long-term flexibility is key as insurers strive to remain competitive in today's market and meet professionals' preferences and expectations.
The Q1 2023 Insurance Labor Market Study took place from January 11 through February 1, 2023, with participation from insurance carriers across all industry sectors. The semi-annual survey collects and examines data on insurance industry hiring, as well as revenue trends and projections. For more insight on the industry's hiring plans and additional labor market details, view the full report.
If you're considering making a move in the current market – whether within your current company or the larger industry – check out our recent post on taking an intentional approach to professional development.