As the school year ends, many new grads are starting their first professional positions. While internships and coursework have built a foundation for the professional world, there can be a steep learning curve for corporate culture and in-office best practices. We asked some of our recruiting leaders for their advice and tips to be prepared and put your best foot forward as you embark on your first role in insurance. Here's what they had to say: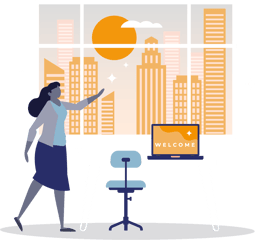 Kelly Hudak, Lead Recruiter: There are a few ways to make sure your first day is as successful as possible. Arrive to the office early – or sign in early, if remote – to avoid unnecessary stress and ensure no technical issues cause you to run late. Dress the part; this likely means at least business professional for the first day. You can gauge the organization's level of formality based on how your colleagues and superiors dress moving forward. Unless you're using it for work, put your phone on silent. Most of all, show up ready to learn and make sure you're listening and absorbing information to the best of your ability.

Caitlyn Zarlengo, Recruiting Manager: The first few days and weeks in a new role can feel like information overload. Take notes and ask questions, but also give yourself some grace. Connect with your teammates and take time to become introduced, especially in a virtual environment. Consider scheduling virtual get-to-know-you sessions with a few colleagues at a time to allow you to spend quality time with your teammates and build your professional working relationships.

Chrissy Wolf, Senior Recruiter: Especially in the remote environment, the key to success is over-communicating and checking in with your team daily. Things can easily get lost in translation if you are not proactively staying in close touch with your colleagues.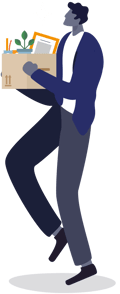 Jessica LaFountain, Supervisor, Research and Recruiting: Stay curious! It is so important when you begin a new job to ask questions if you don't understand a process or concept. Going along with that, many companies have their own terms or lingo they use internally. If there is something you hear and you don't understand, ask.

Gillian Gryz, Team Lead, Research: Be open and friendly. Try to make connections with people on your team, on both a personal and professional level. Getting to know the individuals you're working with can make work more fun. From a professional standpoint, you'll also better understand everyone's communication and work styles. This can help you determine your own communication style, while enabling you to pick up tips from your colleagues on how to effectively approach your work in ways you may not have thought of otherwise.

Starting a new position can be exciting and sometimes intimidating. For additional tips on excelling in your role, check out our posts on creating a virtual personal brand, setting meaningful career goals and being effective on Zoom calls. Welcome to the insurance industry!