This year marks The Jacobson Group's golden anniversary. We are excited to celebrate 50 years of successfully connecting insurance organizations with the talent they need to drive success. As we reflect on a half-century in business, our co-CEOs, Greg Jacobson and Rick Jacobson, sat down for a Q&A about their time at Jacobson and how the industry has changed in the past several decades. For more of their responses, view the trailer episode of our new podcast, The Insurance Talent Podcast.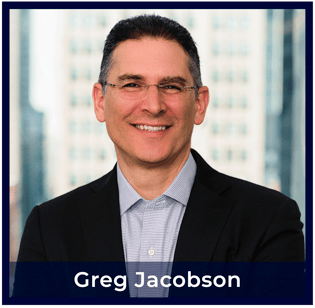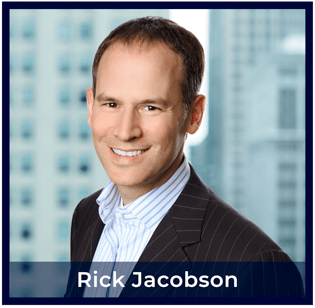 What's your earliest memory of the company?
Greg: My earliest memory and something that has influenced me greatly, is a saying our father [David Jacobson, founder of The Jacobson Group] had, "We're in the business of solving problems first, and making money second. If we help our clients, success will follow." Our culture has reflected that for 50 years.

What are you most proud of from Jacobson's 50 years?
Rick: When you think about the impact we've had on the insurance industry, it's really quite profound. We've placed many people in roles within the industry and our talent solutions have also helped significant companies get through very difficult times. I'm very proud of those things. However, the thing I'm most proud of is the impact our culture has had on our employees. It's amazing to see our co-workers grow in their careers, even beyond Jacobson. When you look around our industry, it's populated by leaders who have come from our organization.

How has the industry changed during your time at Jacobson?
Greg: The insurance industry has always been a staple of economic activity and therefore representative of every aspect of business, life and health. Today however, it is probably one of the most dynamic, innovative industries in the economy. It's attracting highly talented people from all over the world. The insurance industry is becoming a destination point.


How has the company changed?

Rick: Our organization has evolved dramatically over the years. We went from a one service shop to a robust organization that can meet essentially any talent need. One of the things I've always been really proud of is that we were the first company, in any industry, to effectively break the barrier between direct placement and executive search. Until recent years, the market viewed you as one or the other – we set out to shift that paradigm by offering industry-focused solutions and we refused to be defined by service offerings. We did this because we felt that was the best way to solve our clients' challenges. There really is no other organization I am aware of that was able to do what we were able to do at that time.
Greg: Technology has tremendously impacted our business; there is much more information out there than there ever was before. But it's really interesting to think about what technology hasn't done. It hasn't replaced the need for consultants to help in the hiring process. You could say recruiting platforms like LinkedIn are very similar to Sunday newspaper ads 25 years ago. There are a lot of responses, but someone still needs to help evaluate that talent and assist with the acquisition of that talent. And that process hasn't changed much at all. The value we add to the process is just as great as it was 50 years ago.

Where do you see the business going in the next five to 10 years?
Greg: I think human capital is the number one issue that will differentiate successful insurance companies. Attracting and retaining talent will remain difficult in a very competitive labor market and Jacobson will continue to evolve in its consultative approach to helping clients meet their needs. The most pronounced area will likely be in working with companies to understand what skills are needed to meet future needs and where to find those skills; and it may not be from within the insurance industry.
Rick: We have become a comprehensive solution for insurance organizations, providing contingent workforce solutions for centralized labor programs, in addition to executive search, professional recruiting, subject matter experts and traditional temporary staffing solutions. No matter an insurer's talent needs, we can provide the right talent solution. Our organization will continue to evolve along with our clients.
We're proud of our 50 years in business and look forward to the next 50. Thank you to everyone who has been a part of our journey.
Hear more from Greg and Rick on The Insurance Talent Podcast.