There's currently a severe talent shortage across all industries and insurance is no exception. Despite the pandemic, the insurance carriers and related activities sector has added nearly 16,000 new jobs since March 2020 and has continued to experience a low unemployment rate, according to the Bureau of Labor Statistics. One of the areas where the talent shortage is highly noticeable for many insurance organizations is underwriting.
For years we've discussed the shortage of qualified underwriting talent; and the impact of COVID-19 has further intensified this need. How did the industry get here and what can you do if you're looking to build your underwriting bench?
The Underwriting Talent Shortage


In part, the shortage of underwriting talent is due to shifts several years back. Insurers began a journey of accelerated underwriting, making large investments in technology. Once these new technologies were up and operating, we saw several organizations laying off underwriters or encouraging early retirements. This also led to many insurers reducing or eliminating their once thriving underwriting training programs. Young insurance professionals began choosing alternate career paths, fearing there wouldn't be much long-term opportunity and job security within underwriting. In fact,

Forbes

listed underwriting as one of the "10 most endangered jobs" in 2015.




However, automation hasn't been able to fully replace the human element of the underwriting process. And, as COVID-19 has impacted the industry, underwriting has become less straightforward. There's an increased need for human evaluation and risk assessment. A lack of investment in new talent and an aging insurance workforce, coupled with increased demand and the inability of automation to meet insurers' needs, has created the perfect storm and resulted in a severe shortage of qualified underwriting talent.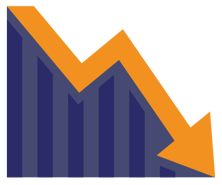 The State of Underwriting
As potential underwriting talent moves into different career paths, the job outlook for underwriters is also continuing to decline. The BLS predicts employment of insurance underwriters will
decrease by 6%
between 2019 and 2029, falling from 114,700 roles to 107,600. However, it's likely this decline has occurred even more quickly and drastically, with BLS data showing there were
102,000 insurance underwriters in 2020
. As COVID-19 has demonstrated, a human element of underwriting is still needed, and automation can only do so much. As technology handles more mundane and repetitive tasks, underwriters are able to take on more challenging projects and interact more directly with customers. While the role of a human underwriter is evolving, it is still vital within insurance organizations.
Steps Forward
For insurers looking to attract and retain underwriting talent, it's important to understand the current landscape and adjust hiring and retention strategies accordingly. Here are a few best practices for being an employer of choice and creating a longer-term strategy for combatting the underwriting shortage within your own organization:

Offer remote opportunities.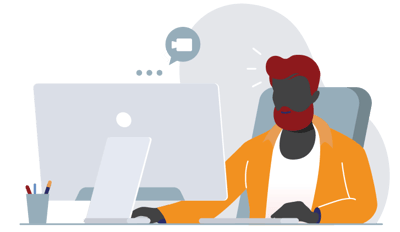 This should be a best practice regardless of the position or function. Professionals have proven they can remain productive and effective in virtual work environments and won't hesitate to make a move if their current employer isn't willing to accommodate remote work. Involve current employees and potential new hires in building flexible schedules that meet both their needs and the needs of your team.

Focus on retention. It's difficult to find new underwriters, making it even more vital to retain current ones. While remote work options are necessary, recognize that this also means other companies can recruit without geographic restrictions. Ensure you're having frequent and candid conversations with employees about what it will take for them to stay with the organization.

Rethink compensation. If you haven't evaluated your total rewards and compensation packages recently, take some time to make sure what you're offering underwriters is competitive with the larger market. This includes offering potential new hires higher compensation, while also ensuring your current team is well-compensated.

Provide development opportunities. Especially for those concerned automation will continue replacing underwriting jobs, create clear career paths and professional development plans. Offer opportunities for individuals to lead projects and flex their skills, while actively communicating that you are invested in their continued advancement.

Embrace the human element. If your current underwriting staff is working longer and more intense hours than usual, make sure they're being rewarded and compensated accordingly. At the same time, ensure managers and other leaders are proactively communicating with individuals and letting them know their efforts are valued.

As the industry continues to combat the underwriter shortage, it's imperative insurers focus on retaining and building current underwriting talent, while offering flexibility, growth opportunities and competitive compensation. Additionally, highlighting the attributes and continued need for underwriters will help draw new talent to the industry. Regardless of automation, the human element of underwriting provides unique insight that won't be easily replicated.