Insurers are adjusting many aspects of business in order to accommodate a primarily virtual world. As the business environment evolves, the skills and competencies necessary for successful managers are also shifting. Organizations must rethink their approach to leader development and build plans that will hold up in the age of COVID-19 and beyond.
Recently, Judy Busby, senior vice president of executive search and corporate strategy, shared her insights on creating proactive and intentional professional development plans. With long-term remote and hybrid work environments becoming the norm, the way skills are developed and goals are achieved is being redefined. In her white paper, "Reinvigorating Leadership Development Plans for the Virtual Age," she explores key considerations for molding leaders who will be effective and successful in the changing environment.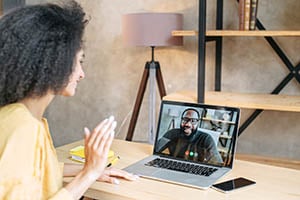 Rather than focus solely on what these individuals need to effectively grow as managers, it's now vital to also focus on how goals will be accomplished and who will be involved in their growth.

What is required for success and advancement? Create SMART goals that are more finite and clearly defined than ever before. As you work with leaders to set their goals, ensure you are clearly aligned on how they will be accomplished and how expectations have translated to the virtual world.

How will you support their development goals? Learning can take place in a number of ways and it is imperative to lay out a clear plan. Consider how to recreate shadowing opportunities, especially for newer managers. Encourage mentorship relationships from both a long-term and micro-mentorship standpoint. Explore virtual conferences and traditional online courses to broaden their perspective and maintain relevance.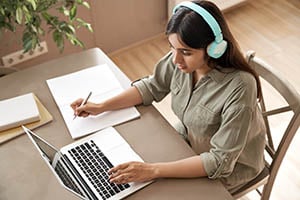 Who will play a role in their development? Determine who the best individuals are for your leaders to learn from. Bring in peers who excel in certain areas, enlist external experts to build key skills, or coordinate shadowing opportunities. Focus on growing both technical and human skills to develop well-rounded and effective leaders.

A strong management team is one of the most important factors for your organization's long-term vitality. Learn more about taking a proactive and intentional approach, as well as how to assess individuals' management skills and competencies, by viewing the full white paper.