The industry is experiencing "the Great Reshuffle" of talent. Many professionals who have held off on making moves during the past year and a half are moving forward in their job searches and reevaluating their roles within their current companies. Insurers must be proactive in retaining their employees and recruiting top talent to their organizations.
In our most recent issue of Compass, Judy Busby, senior vice president of executive search and corporate strategy at The Jacobson Group, shares best practices for engaging talent in the new working environment. By focusing on building connections, you'll contribute to greater job satisfaction and increased retention and overall productivity, while cultivating a strong sense of culture.


Be strategic and flexible.
Even if your organization is beginning to reopen its physical doors, refrain from mandating employees be in the office from 9 to 5 each day. Most individuals have already proven they can be productive in the remote environment. Whether you're bringing on a new employee or reevaluating current employees' schedules, think through the needs of the role, rather than putting arbitrary requirements in place. Work with your employees to determine when it's necessary for them to be in the office and find a balance that best meets both their needs and those of your department.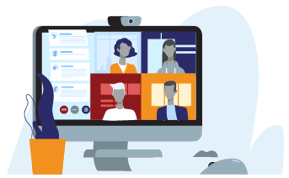 Focus on connections.
When employees aren't seeing each other in the office every day, it's vital to be intentional about creating internal networks. Especially for new hires, managers must proactively facilitate informal, relationship-building interactions with numerous members of the organization. This could be in the form of short coffee breaks or "get to know you" meetings. By developing networking maps, you can ensure new employees are building the connections necessary to establish strong long-term working relationships throughout the organization.



Develop "keep" strategies.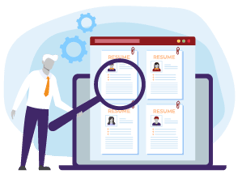 While it's important to create a positive new hire experience, it's also vital to retain your current high performers. Have candid conversations around your employees' career aspirations and directly ask what it will take to keep them with the organization. It's likely each employee will have varying needs and priorities when it comes to their careers. For instance, some may value professional development and advancement opportunities, while others are driven by compensation, flexibility or other factors.

There's no "one-size-fits-all" strategy for coming back to the office. Determine how to best make individuals feel connected and valued within your team and reevaluate how you can best accommodate individual needs. For more on employee engagement in the hybrid culture, as well as how to be intentional about cultivating a strong corporate culture, view "Coming Out Ahead in the Great Reshuffle".