The healthcare industry is complex and rapidly changing. New regulations, cultural shifts, legislature, technological advancements, patient needs and more have created a dynamic environment primed for ongoing opportunities and challenges. Our dedicated health team is heavily embedded in the health insurance community, regularly speaking with clients about their human capital needs.
As vaccines continue to be rolled out across the nation and business picks up within many industries, deviating from the "business as usual" of two years ago is inevitable. Here are a few key themes we're seeing within health insurance and the potential impact on talent strategies.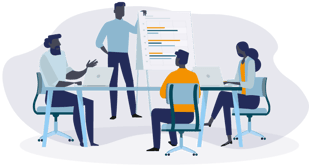 Emphasis on the Whole Member Experience
The member experience has been brought to the forefront in the past year and individuals are demanding more patient-centered care. At the start of the pandemic, about 50% of health plan members said they felt their plan wasn't showing concern for them. Expanded telehealth offerings, enhanced communication, member education and waived testing and treatment costs were a few of the ways insurers increased member satisfaction in the following months. Insurers are continuing to focus on how they can better the member experience by providing direct and varied communication methods, increased educational resources and enhanced online tools and apps. Especially as the industry continues to move toward value-based care, a holistic and individualized member experience is crucial.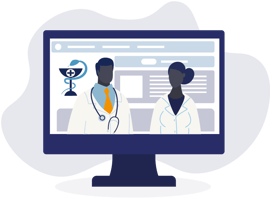 Advanced Technology
While most health plans had system conversions and technological advancements on their radars prior to the pandemic, these timelines were largely accelerated last year. Many modernization projects that were five or seven years out became necessities for getting ahead in the virtual environment. As members turned to online health services – the use of telehealth increased 154% in March 2020 alone – and heightened their expectations of both payers and providers, it's been necessary for insurers to adapt. We've seen insurers upgrade current capabilities, overhaul entire systems, build apps, leverage insurtechs and acquire technology- and data-focused companies. Technology and analytics roles are in high demand and implementing more personalized and accessible resources is paramount for remaining competitive.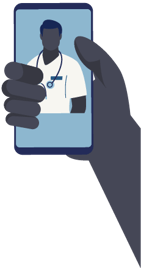 Interim Support to Accelerate Business Strategies
As insurers take on these new projects and build enhanced tools and capabilities, it is important to have a staffing plan that ensures goals are met without a disruption in day-to-day service. This could mean bringing in an expert consultant to fill a role or move a project forward as you recruit a permanent employee. Skilled interim professionals provide the ability to immediately act upon new business initiatives, while gaining outside perspective and avoiding making the wrong hiring decision in haste. Interim talent plans should be built into the overall strategy for new products, membership acquisition initiatives, technology implementations and operating procedures as a means of accelerating progress and adoption.
Additionally, times of heavy workloads, such as open enrollment, are often large stressors on teams who risk burn out from long hours and being stretched too thin. Bringing in trained interim staff enables insurers to keep permanent employees retained and engaged. Additionally, through consistent and transparent communication about temporary staff's purpose, employees can better appreciate the positive impact on their own well-being and job satisfaction.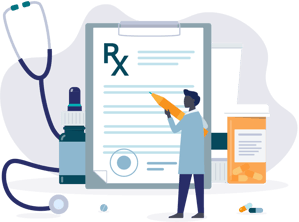 Medicare and Medicaid Expertise
With the pending change to Medicare, which lowers the eligibility age from 65 to 60, many insurers are considering adding this line of business and vying for an additional 23 million eligible Americans. However, to be successful, organizations need experts who understand the intricacies and unique regulations within a very complex program. Health insurers planning to expand into Medicare will need professionals to help lead the charge within the realms of compliance, planning, enrollment and much more. It's likely payers who have not previously ventured into Medicare do not currently have this knowledge and its required skillsets in house and will need to look to outside experts. Individuals who specialize in Medicare are understandably in extremely high demand, yet vital for a successful expansion.
As healthcare continues to evolve, insurers must be agile and meet the demands and opportunities brought on by changing regulations and priorities. The COVID-19 pandemic has accelerated the need to advance technology and provide an enhanced customer experience. By creating comprehensive staffing plans, payers will be able to effectively and strategically move future business initiatives forward.