As the insurance industry adopts new technologies and undergoes modernization efforts, accounting and finance departments have much to gain. Automation is allowing for reduced processing times, increased efficiency and higher service levels. More redundant tasks within bookkeeping and data entry are being taken over by artificial intelligence, and machine learning is identifying patterns and streamlining customer interactions.

These advancements offer endless possibilities for the insurance industry. Data can be used to create customer profiles and personas to maximize relevance and provide personalized customer experiences. Tasks that once took weeks or months to complete can be accomplished in a matter of hours – or even instantaneously. However, we're far from workplaces run solely by machines. In order for these initiatives to be most effective, a human element is vital. As automation replaces more monotonous tasks, employees' time will be freed up for strategizing, advising and analyzing the insights provided by technology. In fact, the World Economic Forum expects more than 58 million net new jobs to be created as a result of AI and automation in just a few years.
As organizations undergo modernization efforts, employees often have uncertainties about the state of their current roles and responsibilities, including whether or not they're part of an organization's future plans. While it's important to embrace the opportunities created by new technology, keeping employees engaged throughout modernization processes is a key component for success. A third of workers are anxious about what automation means for their jobs, making them less confident and innovative in their work. To help employees embrace new technology and processes, it is vital organizations take a human approach to modernization.
Prioritize communication.
In times of change, communication is crucial. Ease any employee concerns or fears by committing to open and transparent communication around modernization initiatives, timelines, and impact on the company, department and individual roles. Develop a communication plan that takes into account what you will share, as well as when and how you will communicate it. Perhaps this includes a department-wide meeting to introduce initial information, then on-going team or one-on-one meetings to address specific details and answer any questions. Encourage feedback and ask for employees to be open and honest with their concerns.
Be empathetic.
It can be easy to focus on the tactical side of rolling out a new process, implementing a new system or software, or collecting accurate data. No matter how hectic your schedule or how intricate the project details, remember to listen and be empathetic to your most important resource: your staff. Employees are often comfortable with their roles and current processes and may be hesitant to embrace change. Listen to these concerns and ask about any fears. Often, they are the result of uncertainties and can be easily relieved or lessened. Put yourself in your employees' shoes and let them know how any larger issues are being addressed. Make sure to focus on the benefits of new technology and how it will ultimately help them perform their job, or free them up for more strategic tasks.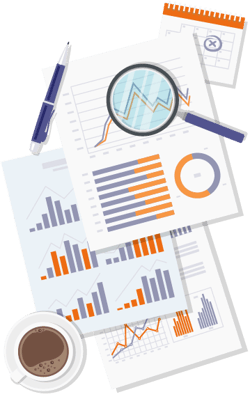 Train for future skills.
Help further ease employees' fears by being proactive about training for new programs, processes and skills. Many in the finance profession, especially those in more senior roles, were trained for traditional processes and methods. AI is a new horizon. Demonstrate your commitment to individuals' ongoing success and accept they may be hesitant about their abilities to grasp new techniques. Incorporate training and new skills into their formal career development plans. You may also want to have a few individuals become experts in the space and offer peer-to-peer training, while serving as project advocates.
Highlight the importance of human skills.
In analytical fields, such as accounting and finance, soft or human skills are vital in communicating the importance of data and giving meaning to numbers. For instance, storytelling abilities often set the most effective and influential financial professionals apart. A strategic mindset, the ability to problem-solve and leadership skills are also attributes today's machines are unable to replicate. Understand how technology and human insights can best complement each other. Encourage employees to hone skills that can lend insight and value to modernization efforts. In many cases, AI can remove human inconsistencies, biases and errors. However, it has its limitations and shouldn't be used in isolation; the human mind is still important in accurate and thoughtful decision-making.
Involve employees in the process.
The more involved employees are, the more likely they will understand changes and support them. Often, subject matter experts are brought in to lead these initiatives, enabling full-time leaders to remain focused on their standard responsibilities. Employees often wonder what these special projects mean for them and their departments. Consider rethinking this process and asking employees if they would want to actively participate or help drive these projects. By involving your staff in a hands-on way, they'll become more invested and committed to the process. Bring in subject matter experts to manage day-to-day workloads, or ask current staff to work closely with them on modernization projects. These consultants are experts in their fields and require little ramp-up time, enabling your department to continue running with no gaps in output or efficiency.
There are many opportunities to leverage automation and artificial intelligence within the accounting and finance space. As technology advances, capabilities will only grow and the need for modernization will increase. Recognize the importance of technology in staying competitive and enhancing your team; yet remember human talent is a vital component for success. By keeping all lines of communication open, proactively sharing information and involving employees in the process, your team will be best positioned to embrace modernization while remaining engaged and effective.