Our professional recruiting team speaks with clients and candidates every day, uncovering insights and themes around hiring trends, recruiting challenges and best practices. In this new quarterly blog series, Recruiter Report, we aim to provide a pulse on the issues and questions hiring managers are exploring and share our perspective and insight.

For the first article of this series, we're highlighting a question that has become even more common in the past few months: What are candidates currently looking for in a new role?
In light of COVID-19, many professionals are reevaluating their priorities. Offices are remote; relocation has become less common; and school, work and home life all take place under the same roof. In our conversations with candidates, we've noticed a few key themes insurers should consider when putting together their recruiting strategies.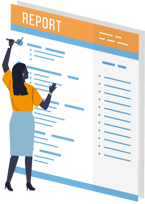 Competitive Salary and Benefits
The insurance industry currently has a 2.2% unemployment rate and has added more than 47,000 jobs since February 2020. While it may seem like individuals would be willing to take less pay given the state of the economy, that is not the case within insurance. The BLS reports overall industry wages have risen by more than 5% in the past year. Make sure you're offering a competitive base salary and bonus structure. It's not likely candidates will accept a salary that doesn't reflect their worth, especially if it's a lateral move.
Flexibility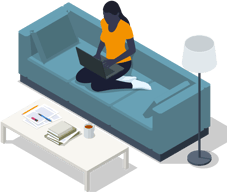 While monetary compensation will always be a foundational element for attracting top candidates, flexibility has become increasingly important. Professionals have been working from home for more than a year. Many of these individuals prefer to use the time they once spent commuting to the office to be with family or continue working. Additionally, many candidates are acting as primary caregivers, facilitating virtual school and caring for parents or other family members. In our recent Q1 2021 Insurance Labor Outlook Study, we found 95% of insurers plan to adjust their expectations around employee schedules when they return to the office. Seventy-seven percent plan to offer occasional remote work, while more than half plan to provide full-time remote work options.
Flexibility has become more of a non-negotiable with candidates of all levels, but especially those in mid- to management-level roles. Be upfront with candidates about where your organization and team stand as far as flexibility in hours and location. Would they be able to work from home full-time on a long-term basis or will they eventually be expected to return to the office? Are they able to do a hybrid model? How rigid are your office hours? Transparent conversations around flexibility are crucial for ensuring a long-term fit.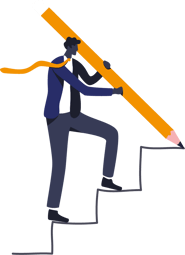 Career Development Opportunities
For many organizations, career development was put on the back burner in 2020, as insurers focused on immediate business priorities and effectively operating in the remote environment. Many professionals also pivoted, focusing on how to be productive and build relationships remotely, while balancing personal responsibilities with work projects and deadlines. In an environment plagued with uncertainty, candidates were opting to stay put rather than make a move. Now, individuals are ready to take risks and move forward in their careers, more so than they were even six months ago. Professional development and advancement opportunities are high on many candidates' must-have lists.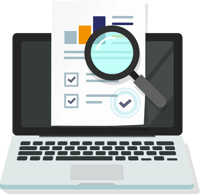 Motivation to Leave Their Current Role
If you're recruiting a passive candidate, it's vital to uncover their motivators and provide a lucrative reason for leaving their current position. While individuals actively seeking new roles typically know what is driving them, you may have to work with passive candidates to uncover what will inspire them to make a move. This could be a title change, increased responsibilities, enhanced advancement opportunities, more money or an array of other factors. Once you've uncovered their unique motivators, focus on how you might be able to best meet those needs.
It's still a candidate-driven market in the insurance industry. The pandemic has shifted how many individuals approach work-life balance and influenced what is most important to them in a role. By offering competitive compensation, uncovering individual needs around hours and location, and emphasizing professional development, your team will be primed to attract top industry talent.