For the past several years, insurance industry thought leaders have publicly promoted and emphasized the importance of attracting Millennials and Gen Zers to the insurance industry. Citing the looming talent crisis and young professionals' lack of interest in insurance careers, the industry collaborated across organizations and gave birth to numerous publicity campaigns.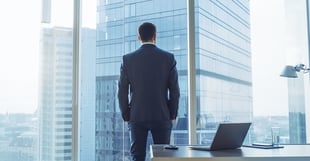 But has our laser focus made us lose sight of the importance of other professionals in the workplace? Specifically, what about Generation X? Although Millennials and Gen Zers are cannot-miss talent groups for any insurer, the "forgotten generation" is poised to be the face of the industry. They are quickly assuming key leadership and executive positions and playing a critical role in the industry's future.
It is essential for insurers to retain their knowledgeable Gen X employees by understanding what motivates this group and committing to meeting their expectations. Organizations can also cultivate their leadership pipelines with Gen Xers by providing them development opportunities and integrating them into enterprise succession plans. To stay competitive in the marketplace, carriers need success-ready Gen X professionals, who can leverage their experience and expertise to successfully lead and drive impact.
In our latest edition of Compass, senior vice president Abbe Sodikoff shares her unique insights into best practices and strategies for retaining and engaging Gen X employees.
For an insider's look at retention and engagement best practices, along with an update on the insurance industry's talent market, download Compass.