The insurance workforce has gone through a number of significant shifts in the past year and a half. As physical offices begin to reopen and insurers move forward into the next normal, we've seen increased competition for talent. It's a fitting time to reassess how your department is retaining its employees and accommodating a multi-generational workforce. The oldest members of Generation Z are settling in to their first professional roles, and as a result, five distinct generations are working side-by-side, each with unique needs, motivators and values.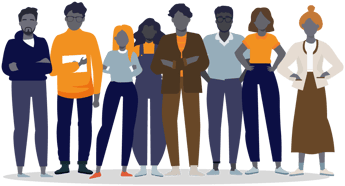 In a recent Insurance Journal article, Tony Cañas, client advisor at The Jacobson Group, shared how insurers can engage and develop their youngest professionals. While all individuals are different, having a general understanding of what Generations Z and Y typically value in an employer and role is key in retaining these future leaders. His piece, "Engaging and Developing Younger Generations," shares key areas all employers should consider in their retention strategies. Below are a few of his insights.
Be flexible.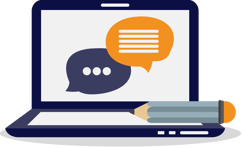 Generation Z has grown up online, with most not remembering a world before smartphones, tablets and social media. Many of these individuals took college courses online (especially those who graduated in 2020 and 2021) and are comfortable interacting and building relationships through a computer screen. Even as physical office locations reopen, mandating employees work from the office five days a week is an outdated practice. Consider non-traditional schedules and flexible work arrangements, finding a balance that works for both you and your employees.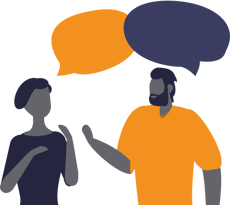 Acknowledge preferred communication styles.
You may be surprised to learn members of Generation Z typically prefer face-to-face communication or that instant messaging and emails are largely favored by Millennials. Of course, while these generalizations can help guide you, all individuals have their own personal preferences around communication methods and learning styles. Ask employees how they want to receive information and strive to communicate through these preferred channels when possible.
Focus on career development.
While many employees are seeking out career development opportunities, younger generations are more likely to leave a company if they do not see a clear path forward. What's more, Generation Z sees their career paths as more fluid and lateral than the generations before them. They have interests that span several departments and skills that can be applied in a number of areas. Help them harness these interests and expose them to various roles within the larger organization. Provide the tools and formal career development programs necessary to provide them with a sense of stability and ongoing growth.
The insurance industry is in a candidate-driven market and competition for top talent is fierce. Gain an understanding of your younger workers' unique needs and tie these into your retention and development strategies. For more on how to engage younger generations through ongoing support and effective management, read the full article here. For additional insight on managing a multi-generational workforce, view "Virtual Management that Transcends the Generations."