The holiday season is a unique time of year from a recruiting standpoint. On one hand, professionals are often on a break from their current jobs and may be evaluating their long-term professional goals. Conversely, potential candidates and internal staff often have conflicting schedules, making it difficult to coordinate interviews and keep momentum going.

As this year's holiday season kicks off, there are a few things employers should consider in terms of their hiring strategies.

1. Adjust your expectations.
With end-of-year projects, 2020 planning, vacation time and holidays, the upcoming months have their own set of challenges and competing priorities. As a result, talent strategies must be approached a bit differently. Level set expectations with your team to account for non-work days (including employees' personal vacation days) and extended timelines. Recognize that posting a job the week of Thanksgiving may not yield a new hire in December. However, attracting top talent, arranging interviews and establishing strong connections is very much a possibility.

2. Plan ahead.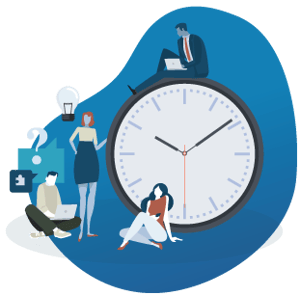 Planning is key to ensure your recruiting efforts maintain momentum during the holiday season. Align with your team and all stakeholders involved in a search. Especially if you are looking to fill a role immediately, it's important you know which days your team members are available for interviews and commit to a tentative process and timeline. Talk through what is realistic with your team and plan goals accordingly. You may also consider using an insurance recruiting firm to assist with certain roles, or leveraging a temporary staffing partner to help fill any gaps in employment.


3. Acknowledge it's still a candidate-driven market.
While it may be the holiday season, it's not the time to put off conducting interviews and making job offers. October unemployment was at 1.7 percent for insurance and the Bureau of Labor Statistics most recently reported there are 262,000 open jobs in finance and insurance. Your competitors aren't on hiring freezes these next few months; they're actively recruiting top talent. If you've found a stellar candidate, don't wait until after the holidays to extend an offer. It is likely they'll have already accepted another role.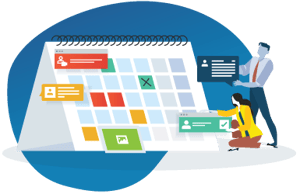 4. ...But be respectful of candidates' schedules.
No matter how pressing an opportunity is, don't call candidates on the actual holidays themselves. For instance, while many companies are open on Christmas Eve and New Year's Eve, that is not the right time to be reaching out to schedule an interview. Wait until the day after the holiday and understand if candidates are unable to talk right away due to existing vacation schedules and family responsibilities. Exceptions to this rule may include presenting a candidate with a job offer or sharing other pertinent news, as long as the timeline has been agreed upon in advance.


5. Exercise flexibility.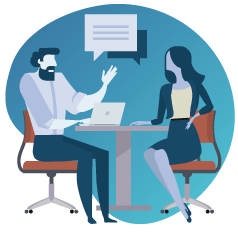 Whether you're flying a candidate in for an interview or working around your team's internal schedules, it may be necessary to get creative. For instance, if a key decision-maker is out of the office, schedule a Skype interview instead of postponing an in-person conversation. Also consider meeting before or after business hours, recognizing many individuals are juggling their current roles, children home from school and holiday coordination. Be understanding of personal obligations throughout the holiday season and try to accommodate candidates with additional options and flexibility.


6. Freshen up your job postings.
The end of the year is a time when many individuals reflect on their careers and their next professional steps. Additionally, many who are looking for a change are using their time off as an opportunity to browse job postings and consider their options. Repost your high priority jobs so they stand out at the top of the list, rather than looking stale or out of date. Take a look at your existing position descriptions and ensure they are compelling and not overwhelming from a requirements standpoint. Consider making adjustments so they focus on specific skills, rather than experience, to broaden the talent pool.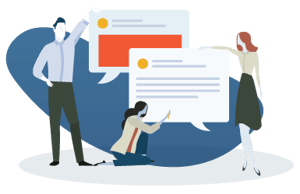 7. Promote your brand.
Make sure your employment brand is visible and accessible during the holiday season. If you're advertising jobs on social media sites such as LinkedIn, make sure your posts are updated and active. Showcase your company culture by sharing highlights from company parties, charity events and social gatherings across all your social profiles. Many job seekers are honing their company research when they have time away from their current positions. By having an enticing brand, you can help attract individuals to your current openings and also build your talent pipeline moving into 2020.
While the holiday months bring their own challenges, there are plenty of opportunities for those who adjust their talent strategies accordingly. With realistic expectations, early planning and a flexible mentality, it's possible to attract the right talent in time to help ring in the new year.