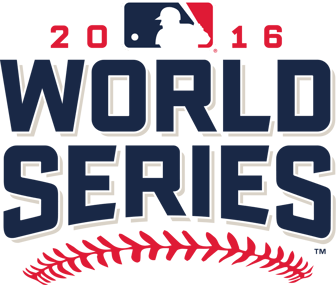 The first pitch has been thrown in the 112th World Series. Pitting the Cleveland Indians against the Chicago Cubs, this year's World Series is poised to make history. Entering into this historic competition, both teams accounted for the longest World Series droughts—totally 174 years. Hometown favorites, the Chicago Cubs, have not seen a World Series win since 1908. Since that time, the United States has seen 18 presidents, two World Wars, 20 economic recessions—including The Great Depression, and the admittance of four states into the union.
Recognizing the historic nature of this face-off, ticket sales have skyrocketed to dwarf recent World Series records. Average resale prices to the games have reached $2,474. Already, average asking prices range from $4,000 to $7,200 per seat.
As the series moves toward its historic conclusion, let's take a look at some of the most unique insurance policies taken out by Major League Baseball players.
Playing Ball: Recognizing the importance of a healthy body for athletic success, a number of players have taken out insurance policies on specific limbs. Amid the heated home run race of 1998, Mark McGwire took out a $12 million policy on his ankle from Lloyd's of London. McGwire later went on to beat Sammy Sosa with a record 70 home runs hit in a single season. Yankee pitcher Joba Chamberlain decided to insure his most valuable asset—his right arm—for $5 million. Chamberlain's policy will pay out if anything keeps him from being able to pitch, including "getting hit by a bus."
Entering Extra Innings: Injuries can put a drastic end to an aspiring career. As a result, many athletes have invested in insurance that will secure their futures in case of possible injuries. Mets ace Matt Harvey recently took out a two-tiered policy that provided a payout for loss of earnings based on a slippage of performance and a different payout if his career came to an early conclusion. Nationals pitcher Max Scherzer has a unique policy providing him with a $40 million payout if he suffered any injury that would prevent him from receiving an offer below a proposed $144 million.
Covering Their Bases: While not widely used, a number of franchises have taken out policies on their players. This covers the team in case of player injuries impacting their ability to play out their contracts. Texas Ranger Prince Fielder recently ended his career following his second major neck surgery in three years. Because the Rangers have insurance covering his contract, they will not be on the hook for the entirety of the team's remaining financial obligations through the end of his contract in 2020. The majority of the costs will be covered by the team's insurer. Conversely, Red Sox player Pablo Sandoval recently experienced a torn left labrum, requiring season-ending surgery. Because the Red Sox did not insure Sandoval's five-year, $95 million contract, the team is liable for all of it, including his time spent on the disabled list.
As both cities wait with baited breath to see who will break their World Series drought, go out and wow your friends with your knowledge of MLB insurance! Go Cubs!