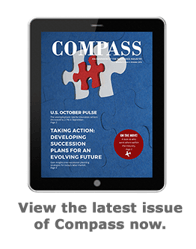 Having weathered the recent "Great Recession" with its record unemployment rates, company downsizings and mass professional lay-offs, the industry now comes face-to-face with a new challenge. Drastic labor market changes are poised to transform the industry's leadership landscape during the next 10 years. Already, organizations are beginning to experience an ever-expanding skills gap at the executive and management level—a gap that is only expected to grow in the coming years.
Faced with an aging industry, impending retirements and a tightening talent pool, developing and implementing a succession plan is vital to ensuring an organization's continued success. The loss of human capital has become a serious and timely risk that must be addressed. Unfortunately, many organizations have overlooked this growing risk and now find themselves unprepared and without a plan. In fact, only 38 percent of insurance companies currently have a written CEO succession plan in place.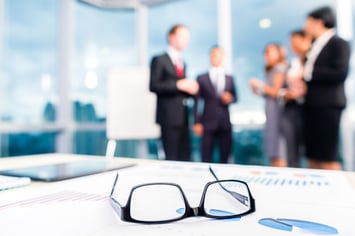 In order to gain insights into the current state of industry succession planning, The Jacobson Group partnered with Carrier Management to develop a comprehensive survey diving into organizational practices surrounding the area of leadership development. The results were surprising and, admittedly, concerning in light of the emerging talent reality. In our latest edition of Compass, Jacobson co-CEO Gregory P. Jacobson explores the responses to this survey and shares insights into the current state of industry succession planning, along with best practices and strategies for developing a successful leadership development plan.
For insights on the importance of succession planning along with an update on the insurance industry's talent market, download Compass.