As we enter a new decade, most professionals are reevaluating their career paths and setting career goals. This may mean taking on continuing education courses, getting in line for a promotion or even evolving their management strategies. However, it is important that leaders also think about the future of their organizations. When is the last time you took a thorough look at your succession plan? Is it up to date? Have your organization's goals and needs shifted since its initial creation?
The industry, as well as its employment landscape, is continuing to evolve. Technology and automation are redefining roles, new roles are being created (such as "head of wearables" or "chief automation officer"), and Baby Boomers are retiring at a steady pace. In fact, CEO turnover is at the highest level in nearly 20 years and the majority of insurers would be unable to replace their CEO in the event of an emergency. In today's fluid employment market, succession planning is much more involved than in the past and the best future leaders are not always an obvious choice. Organizations must account for a number of factors including new business goals, individuals' personal aspirations and needs, and flight risks. A well-developed and comprehensive succession plan should look several years into the future and account for any critical roles and skillsets.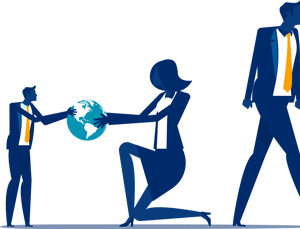 Recently, our senior vice president of human resources, JoJo Harris, and senior vice president of executive search and corporate strategy, Judy Busby, penned an article on creating comprehensive succession plans that will contribute to long-term organizational success. They expounded on the following areas:
Creating both a succession plan and a replacement plan.

Planning for future goals and needs.

Including your most critical roles in your plan.

Involving employees in the process.

Continually re-evaluating your needs.
To learn more about putting these best practices into action, along with how prioritizing succession planning can help meet your business goals, retain top performers and lay the foundation for ongoing success, read the whitepaper, "Prioritizing Succession Planning for Long-Term Success."