Throughout the past few years, planning ahead for open enrollment and annual enrollment periods has become increasingly critical. Now, with the industry facing an incredibly tight labor market and organizations fighting an ongoing war for talent, securing the right sales agents early on is more important than ever to overall success.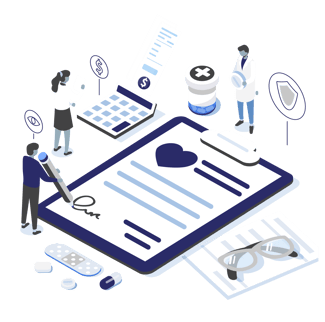 Last year, health plans shared a few of their lessons learned with us. As we enter 2023 OEP/AEP, this advice continues to ring true. The below checklist provides these and other best practices to help ensure your team is prepared to meet and exceed your members' expectations this fall.


Review past years' talent strategies and potential scenarios.
A consistent theme in recent years is the need to prepare for the unpredictable. Be thorough in your enrollment talent strategy, focusing on considerations and challenges that arose in past years, as well scenarios that could play out this year. Illness (of staff or their family members), isolation periods, school closures, lack of childcare and attrition are a few potential hurdles that can be mitigated with smart planning.


Consider your current resources and areas where you may need additional help.
Some managers may see an influx of work as a reason to increase current employees' workloads. However, we're currently in a candidate's market; professionals have options and are not afraid to make career moves. Keeping employees satisfied, engaged and productive is key during busy periods. As you plan your strategy, be aware of your current employees' individual needs and how you can help them perform at their highest standards. If you risk spreading your internal staff too thin, consider ways interim talent can help ease their workloads and help avoid burnout.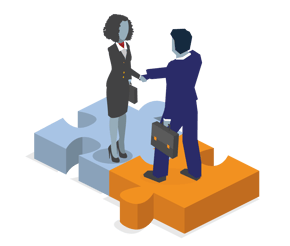 Partner with a knowledgeable staffing partner in advance.
Even if your needs are not solidified, begin talking with your staffing partner well ahead of enrollment season. When choosing a firm, consider their breadth and depth of experience, as well as their industry networks. Staffing firms that understand your business and unique challenges will be well-equipped to find the right talent to meet your needs, allowing you to remain focused on your larger business goals.


Create a streamlined onboarding process.
In the current environment, there are often many logistics involved in successfully onboarding a new employee. To avoid delays, make sure your larger team (staffing agency, legal, human resources, etc.), is prepared to quickly process onboarding forms. Gain an understanding of employees' past and current licensures, and be prepared to secure and ship computers and other equipment. Keep in mind longer shipping lead times and any other potential barriers to getting employees up and running on time.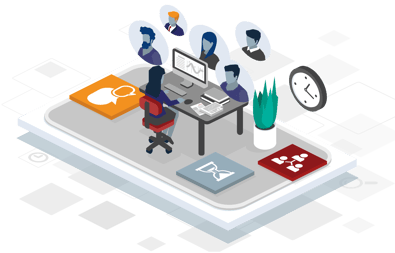 Build strong connections within your team.
Especially during heavy workloads, a sense of camaraderie is essential for maintaining positive morale and engagement. Consider ways you can create a sense of connection among team members who may be physically distanced from one another. This may be through healthy competitions, recognition programs and enhanced communications tools. Additionally, ensure you're concluding temporary employees' projects on a positive note, making it more likely high performers will return the following year.


Continue to grow and learn.
At the conclusion of 2023 OEP/AEP, schedule time to reflect on the success of your talent strategy. What worked well? What would you have changed? How can you better plan for 2024? By taking the time to review your performance, you'll be prepared to fine tune your approach and continue achieving greater success each year.

As the shortage of skilled and experienced workers continues to be felt across the industry, planning ahead can help mitigate stress on your core team, while providing optimal service to your members. To talk more about talent considerations for OEP/AEP, reach out to our team.