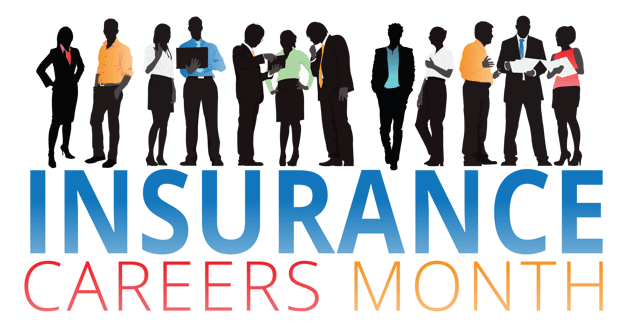 The insurance industry stands at the cusp of a growing talent crisis. Nearly half of insurance professionals will be retired or on the verge of retirement within the next 15 years. To remain fully staffed, the industry needs to fill 400,000 open positions by 2020. Unfortunately, graduates from risk and insurance programs currently meet only 10 to 15 percent of this growing need. Adding to the challenge is the reality that less than five percent of Millennials are interested in working in insurance.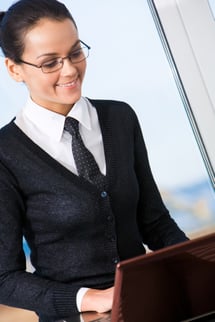 In order to find a solution to this worsening skills gap, the industry must work together to engage, educate and enlist the best and brightest emerging talent. Jacobson is proud to be part of the collaborative of industry organizations—including Hamilton Insurance Group, PCI, MyPath, InVEST, and Valen Analtyics—that ignited a grassroots movement dedicated to raising awareness of insurance as a desirable career choice.
This cross-industry, multi-phased initiative is kicking off with an inaugural Insurance Careers Month—a month long focus on careers in insurance. This February is just the first leg of an awareness campaign branding insurance as the career trifecta—stable, rewarding, limitless.
It is not too late to join the movement. Pledge your organization's support by visiting www.insurancecareersmonth.com. It will take the joint commitment of hundreds of carriers, brokers and industry partners to impact the industry's career brand. This is not a fundraiser. Participating companies are leveraging their own voice to amplify our unified message through their own individual initiatives, local outreach and social media.
Looking for ways your individual organization can make an impact? Check out the following tips for promoting the insurance as an industry of choice to today's young professionals:
Revitalize your internship program: Internships are an excellent way for insurance organizations to find emerging employees who can help grow their business. However, not every program is created equal. Is your current internship strategy in need of a face-lift? Now is the time to revamp your current plan. Focus on a quality program that appeals to today's bright and ambitious young professionals. Post your openings on MyPath—an initiative dedicated to educating students and young professionals about the insurance industry or on the Gamma Iota Sigma—the international risk management, insurance and actuarial science collegiate fraternity—website.

Inspire the next generation: Take the opportunity to share what makes insurance a great industry to work in. Providing a first-hand look at a day in the life of an insurance professional is a great way to build excitement around an industry career. Allow students to job shadow or participate in career days at local schools. Check out InVEST for resources to help your organization get started.

Take advantage of technology: Today's young professionals are tech savvy and socially connected. Appeal to emerging talent by utilizing the technology they rely on every day. Have your Millennial employees launch a video campaign describing why insurance is a great industry to work in. Or, hold a virtual meet and greet with key members of your organization.

Be a social media master: Five out of six Millennials connect with companies on social media. Make sure you are not missing your chance to engage these individuals. Be active on Twitter and other social sites frequented by today's young professionals. Utilize popular Twitter hashtags to expand your reach. Highlight recent events and volunteer activities. Encourage employees to share their experiences on your company pages. And don't forget to follow the hashtag #careertrifecta and share the published content.

Promote your success stories: Take advantage of your current Millennial employees to reach out to other emerging professionals. Provide a forum for these individuals to share their own stories of working within the insurance industry. Highlight these on your website and social media.
More than 320 companies, including Lloyds of London, Marsh and McLennon, and CNA, have already announced their support and participation in Insurance Careers Month. Working together, the industry can make a difference in combatting the impending skills gap. Isn't it time you got involved in this industry-wide campaign? Learn more!