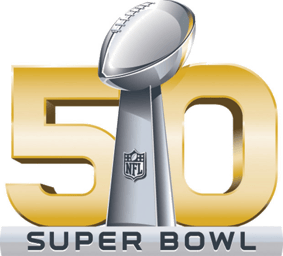 We've all heard the stories: Gene Simmons and his $1 million tongue, Mariah Carey and her $1 billion legs, and Julia Roberts and her $30 million smile. In the world of insurance, celebrities top the list of outlandish policies, but what about insurance in athletics?
Professional sports are well known for their big dollar items. Already, Super Bowl 50 is being touted as "the biggest Super Bowl the NFL has ever celebrated"—and its associated costs back it up. But did you know that these costs extend to insurance? The minimum requirement in total insurance coverage for this year's game is $350 million. In addition, general liability coverage required for each pre-game activity is $20 million.
The staggeringly high costs of insurance in the professional sports arena is not limited to big events like the Super Bowl. In fact, individual athlete insurance policies are following suit. Let's take a look at some of the most unique insurance policies taken out by the world's top athletes.
Mark McGwire: Amid major league baseball's heated home run race of 1998, Mark McGwire decided to insure his ankle, which had been a nagging injury throughout his career. After the St. Louis Cardinals' insurance company denied coverage, Lloyd's of London stepped in and covered the appendage for a reported $12 million. He later went on to beat Sammy Sosa and set a new record of 70 home runs in a single season.
David Beckham: Considered one of the most popular soccer players in the world, former Manchester United soccer superstar David Beckham insured his legs for a cool $70 million in order to protect himself from any accidents that could hurt his playing ability. In 2006, Beckham expanded his coverage to $195 million. The "biggest personal insurance policy in sporting history" covers him against not only injury and illness, but also disfigurement— as many of Beckham's current endorsement deals rely on his looks.
Cristiano Ronaldo: Following in David Beckham's footsteps is Real Madrid star Cristiano Ronaldo. In 2009, it was announced that the club had insured the legs of their star player for $144 million. It is safe to say that this World Player of the Year is covered in case of injury.
Troy Polamalu: Gaining popularity on the field for both his powerful tackles and his long, flowing hair, Pittsburgh Steelers safety Troy Polamalu scored an endorsement deal with shampoo brand Head & Shoulders. His trademark, three-foot-long mane is now insured for $1 million through Lloyd's of London. According to Head & Shoulders, Polamalu's hair is "so thick and full that, end-to-end, it spans 100 football fields," and is now protected in case of damage.
Tim Tebow: Insurance policies are not limited to professional players. In fact, a number of student athletes have taken out policies to ensure their futures in case of injuries on the field. During his senior year with the Florida Gators, Tim Tebow took out a $2 million policy to protect against injuries. Fortunately for the Heisman and national championship-winning quarterback, he did not need to cash in on his policy before joining the Denver Broncos for his rookie NFL season.
With athletes relying on their physique and their physical skills in order to make a living, it is no wonder that sports insurance has become more-and-more popular among today's professionals. And now you're armed with some insider insurance trivia to wow your friends while you watch this year's big game!