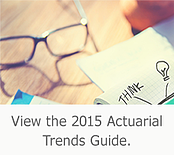 From the emergence of data analytics to the increased need to attract young talent, the insurance industry is being impacted by a number of hot button trends. But what is in store for the actuarial space? We have identified the top five trending actuarial issues that are sure to make an impact in the coming year.
One of these key trends includes significant changes to the current actuarial structure. These changes are adding to the complexity of the actuarial role and the demands on actuarial professionals.
Companies are bolstering their current risk management practices—they have added additional staff and are creating risk management departments completely separate from actuarial ones. This evolution has included the addition of new roles, such as chief risk officer, as well as a sizable increase in the governance and risk management practices in place. A move toward centralized modeling departments is contributing to the corporate structure changes being made by insurers.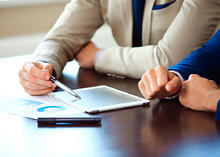 In order to support the need for strong risk management and model governance, while preventing employee burnout, insurance organizations need to appreciate the added demands of actuaries. Ensuring that the proper structure and appropriate talent are in place is key to success in the coming year.
Want to learn more about the top trends affecting actuaries in 2015? Download our full guide for an inside look.