As a talent-focused organization, The Jacobson Group is dedicated to our employees and their professional development and growth. In fact, we were recently named a Best Place to Work in Insurance by Business Insurance. Get to know a few of our corporate employees as they share a bit about themselves and their roles.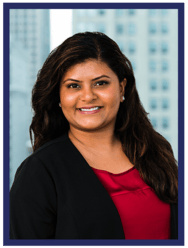 KESHIHA BATHANI
Executive Recruiter, 4 months at Jacobson
Hometown: Woodridge, Illinois
Alma Mater: Loyola University Chicago
Describe Your Role: As an executive recruiter, my job is to recruit and connect with prospective candidates. I also assess their qualifications and compatibility for Vice President level roles and above.
Favorite Jacobson Event: Employee Appreciation Lunches
Jacobson in Three Words: Hardworking, client-driven, insurance-specialized
Favorite Dessert: Warm chocolate chip cookies a la mode
Bucket List Item: Traveling and exploring all the wonders of the world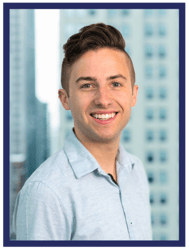 JASON DEGRADO
Senior Recruiter, 2 years, 6 months at Jacobson
Hometown: Frankfort, Illinois
Alma Mater: Purdue University
Describe Your Role: I match consultants with the right project, based on both their background and the clients' needs.
Favorite thing about working at Jacobson: The ability to impact and change lives. Nothing beats hearing how excited our consultants get when we help them land that new job.
Best piece of advice ever given: Never stop fighting; never give up. Those were my grandmother's last words to me and they have pushed me through many tough or challenging times.
Favorite Movie: National Lampoon's Vacation series
Superpower: Ability to match people with job opportunities before they even interview for the role. Can I tell the future? Who knows.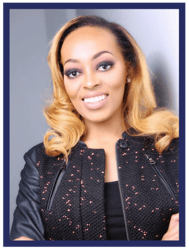 RAVEN NOLE
Senior Travel Coordinator, 4 years, 3 months at Jacobson
Hometown: Joliet, Illinois
Alma Mater: Trinity Christian College
Describe Your Role: As a senior travel coordinator, most of my time is spent working with our consultants and corporate employees to book travel. My days also include tasks such as administration, customer service and accounting.
Jacobson in Three Words: Friendly, Flexible, Collaborative
Favorite Thing About Jacobson: I really like that Jacobson allows so much flexibility for their employees. The flexible work hours and work-at-home program are so family-friendly. Jacobson also has a great work culture, which you don't find often in workplaces.
Favorite Music: I love all kinds of music. It doesn't matter what genre. If I like the song, I'm going to listen to it.
Superpower: Right now, it's being pregnant. I have a new appreciation for the human body.
If you're interested in joining our corporate team, check out our open positions here.