We recently completed the Q3 2019 iteration of our Semi-Annual U.S. Insurance Labor Outlook Study, and the results are in! The study, conducted by The Jacobson Group and Aon plc, collects revenue and hiring projections across the insurance industry. Below are a few highlights from the latest results; make sure to download the full results summary, webinar and slide deck for additional insights and commentary.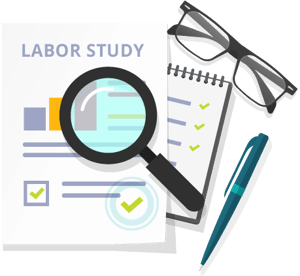 We found positive staffing expectations overall. Sixty-two percent of companies plan to increase staff in the next year, with 9.3 percent of companies foreseeing more than 20 percent growth. This is largely driven by the life and health verticals, as 85 percent of these companies expect to expand their workforces. However, the industry has been growing notably faster than anticipated. Just 3.5 percent of insurance carriers planned to increase their staff sizes by more than 20 percent between July 2018 and July 2019, compared to 10.5 percent that actually did. It's possible growth could again surpass expectations.
The Q3 2019 study found technology, claims and underwriting talent to be in the highest demand as companies look to expand. The life and health sectors are particularly interested in growing their technology staffs, as are commercial lines carriers, while personal lines companies are focusing more on claims roles. The majority of organizations across all verticals expect to maintain their use of temporary employees, with 13 percent planning to leverage more interim staff in the coming year.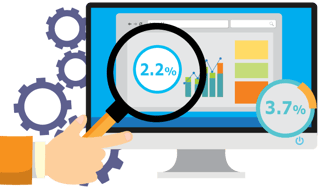 While most insurers are looking to hire, they continue to face a candidate's market driven by mass retirements and nearly non-existent unemployment. According to the Bureau of Labor Statistics, the insurance industry's unemployment rate landed at 2.2 percent in August, compared to 3.7 percent for the overall labor market. Additionally, since its employment low in April 2011, the insurance carriers sector has added 117,900 new jobs, putting further strain on companies struggling to find qualified talent for the roles they need to fill.
To stand out among other individuals looking to capitalize on the candidate-driven market, learn how to prepare for any type of interview; consider brushing up on your leadership skills; and subscribe to The Career Catalyst (on the right side of this page) to be the first to read our exclusive insights into career management, professional development and more.