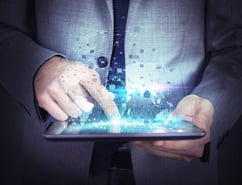 The insurance industry's "war for talent" continues to heat up. No longer just a long-range concern, insurance organizations are now face-to-face with a perfect storm of labor market challenges—from an aging workforce and impending wave of retirements to an increasingly shallow talent pool. In fact, recent estimates show that the insurance industry will need to add 400,000 open positions to its bench by 2020 in order to remain fully staffed.
Yet, graduates from risk and insurance programs only meet 10 to 15 percent of this growing need. In addition, many young professionals find insurance "boring" and "behind the times."
Today's organizations are looking for solutions to combat this emerging talent gap—and the industry's rapidly evolving technology may be the key.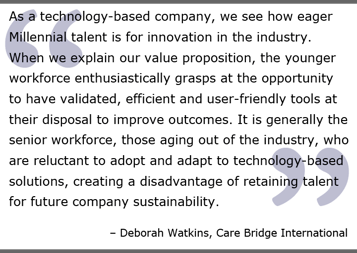 Considered some of the greatest change agents since the introduction of the internet, emerging technologies are impacting the industry at a breakneck pace. From artificial intelligence and the Internet of Things (IoT) to big data and analytics, today's cutting-edge advancements are providing insurance organizations with a unique opportunity to reinvent themselves and promote their "cool factor."
With today's young professionals wanting to work for innovative organizations that stand on the forefront of new technological breakthroughs, the industry needs to embrace and publicize their work with these hot button trends and initiatives. Taking advantage of the opportunities provided by today's technology and promoting organizational involvement with cutting-edge trends may be the key to turning insurance into the next generation industry of choice.