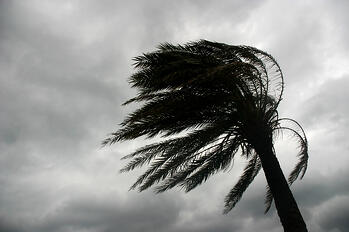 Last week, Business Insurance published updated projections from Colorado State University's Tropical Meteorology Project and from NOAA (National Oceanic Atmospheric Administration). I've hyperlinked all references here in case you are interested in the details. Basically, both organizations expect storm season to heat up any day now and are still expecting a rather active season – CSU calls for ten hurricanes; NOAA calls for eight to twelve.
We are seeing an interesting dynamic occurring as the industry prepares for the height of the hurricane season. We typically have a number of clients who work with us to proactively prepare their catastrophe response by staffing up their operations as the season approaches. This year we are seeing a lot more activity than normal.
This dynamic is not surprising considering the changes over the past several years. Looking at employment segments within the property and casualty industry, we saw the most significant losses of jobs within claims adjusting (NAICS 524291) organizations. Employment peaked in October of 2008, with 56,200 and, as of June 2010, had fallen to 43,500, a loss of 22.5% in less than two years. Taking this information as a proxy for all P&C claims employment is perhaps a bit of a stretch, as one could argue that perhaps carriers had in-sourced much of this activity. However, during the same period, employment at P&C carriers declined by just over 5%; and our experience in the industry confirms anecdotally a sharp drop in overall claims employment.
With an expected increase in storm activity and claims organizations extremely lean, we expect strong demand for claims experts as the summer progresses. So far, it seems that the industry agrees.
I'll keep you posted as to how this plays out.