The Jacobson Group is proud to partner with a number of industry organizations in leading the Insurance Careers Movement (ICM). Dedicated to engaging emerging talent and educating them about the industry, ICM continues to raise awareness of insurance as a desirable career choice. Already, we have helped to grow this movement to more than 850 insurance carriers, agents/brokers, trade associations and industry partners worldwide.
As insurance experiences nearly non-existent unemployment rates, now is the time to encourage young professionals to join the industry. Wondering how to make your case? Jacobson's Co-CEO Gregory P. Jacobson recently wrote an Open Letter to College Graduates outlining the many opportunities in insurance.
Read his letter below, and share your own on social media during the month of June using #InsuranceCareersMovement and #OpenLetterToCollegeGraduates.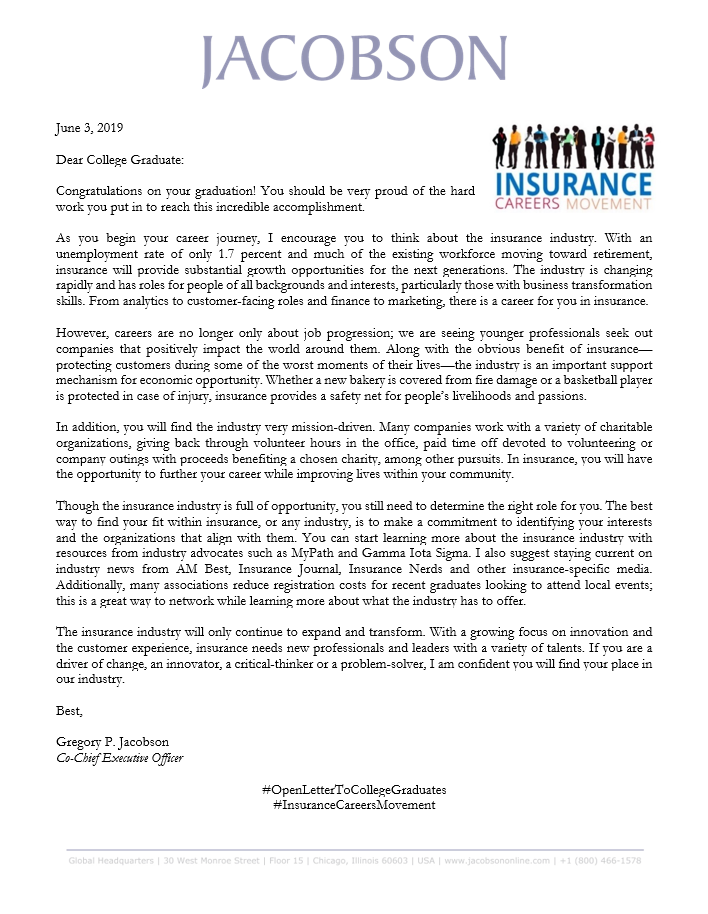 You can download the letter here.