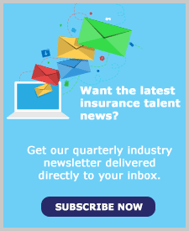 The latest edition of PULSE, the monthly supplement to our quarterly Compass newsletter, is out!
According to the latest BLS Employment Situation report, insurance unemployment is down. Following a slight increase at the beginning of the year, the unemployment rate for the industry was back down to 2.0 percent for the month of May. This decrease was aided by the addition of 1,800 jobs. This trend of low unemployment and job growth is expected to continue throughout 2017.
For an insider's look at this and other key industry labor statistics, download our latest issue of PULSE.