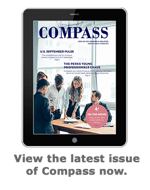 We've heard it all—a slide to travel between floors, encouraging employees to use skates to move around the office and game rooms filled with arcade classics. Faced with an increasingly competitive labor market, businesses are going to extreme lengths to better attract and retain young talent.
Your company is only as strong as its employees. For insurance organizations in particular, engaging the next generation is critical to ensuring future success. Before organizations can effectively recruit and retain these individuals, they must truly understand what motivates and drives them. Despite speculation and numerous reports, today's young professionals are not all that different from the generations of individuals preceding them. So what exactly do today's young professionals really want in an employer? How can insurers effectively engage this next generation?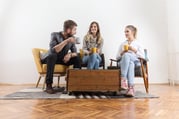 In our latest edition of Compass, Kylee Lacson, Assistant Vice President for The Jacobson Group, shares her unique insights into the perks and benefits today's young professionals are looking for in an employer.
For an insider's look at what professionals want along with an update on the insurance industry's talent market, download Compass.