It is my pleasure to introduce a guest blogger for this latest post. Alicia Morris is assistant vice president with The Jacobson Group's health temporary staffing and subject matter experts team. Her insights into the importance of the customer experience are worth a read. Enjoy...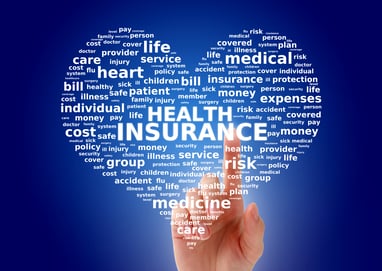 Customer experience—it's a term that is making waves within the business world. This growing focus on the holistic customer journey is poised to be a key point of differentiation for today's organizations. In fact, some experts are already pointing to customer experience as the single most important factor in achieving business success.
For the insurance industry, standing out from the crowd is critical. Recent regulatory changes have made it easier for customers to research, compare and switch carriers when they are unsatisfied. As a result, many consumers now view insurance companies as easily replaceable.
Further compounding the issue is the industry's struggle with expanding customer expectations. According to Temkin's Customer Experience Ratings, top insurers earned only a 75 percent rating—ranking them 52nd out of 293 companies. In fact, with an overall average of just 66 percent, the insurance industry is listed as one of 14 industries with declining ratings.
Within the industry, health insurers fare the worst. A recent survey by the American Customer Satisfaction Index ranked health insurers as the least customer-centric of all insurance providers, and even less customer-centric than the beleaguered airline industry. Nearly 25 percent of survey respondents indicated a high likelihood of switching health insurers following a poor or disappointing customer experience.
Providing a positive customer experience is critical to promoting loyalty and engaging new consumers. Amid today's increasingly competitive business environment, health insurers must focus on building an enticing customer experience in order to ensure success.
But what can organizations do? Here are three tips for developing a successful customer experience:
Promote ease of access: We have entered into the digital age. As a result, today's customer experience expectations are being influenced by the digital opportunities encountered across all industries—particularly retail and communications. Current consumers want to be able to research, compare and select health plans via digital platforms. They want to manage their plans online. They desire self-service features that allow them to easily schedule appointments, print ID cards, find treatment estimates and submit claims. Insurance organizations should embrace new digital offerings and the key features customers are looking for.
Rethink the customer service journey: Traditionally, customer service has focused on a specific customer action—usually when the individual is reaching out to the company with an issue. While this has long been seen as a cornerstone of developing a successful customer relationship, it is only a single component of the overall customer experience. The true customer experience goes beyond service alone. It spans from the initial awareness of an organization up to the point of purchase and the use of the products and services. With this in mind, health insurers should focus on creating and delivering a holistic and enticing experience with each touchpoint—from start to finish. Improving customer service, personalizing marketing communications, encouraging continued interactions and facilitating productive encounters are critical to building a successful customer journey.
Introduce transparency: Consumers want to be informed. They want to make informed and intelligent decisions. Within the healthcare sector, consumers want to choose the best provider for their care. As a result, health plans and members are pushing for increased transparency. In addition, this openness will encourage organizations to provide the same services at the same price and quality.
In order to build a competitive edge, today's insurers must invest their resources in developing a customer-centric experience. Improving the customer experience will help drive overall satisfaction, decrease membership turnover and promote renewals. As a result, those organizations that focus on building deeper relationships with their customers will continue to capture ever-larger shares of the market.