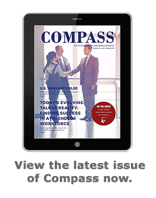 Today's talent reality is shifting at a breakneck pace. This rapid evolution is bringing about an unprecedented movement away from the traditional workplace of recent years. Today's modern workforce is increasingly "blended"—creating a unique combination of full-time, permanent employees working side-by-side with temporary professionals. Already, the inclusion of contract professionals is becoming the industry norm. However, 93 percent of organizations identify this widely growing "blended" workforce as a business concern.
As more and more organizations incorporate temporary employees into their staffing strategies, the challenge of effectively integrating these individuals is becoming a hot-button topic. Addressing this situation is vital to effectively developing a "blended" workforce.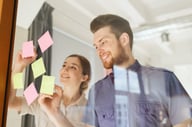 In our latest edition of Compass, Brad Whatley, senior vice president with The Jacobson Group, shares insights into the growth of temporary staffing within the industry and best practices and strategies for integrating contract professionals into an organization.
For an insider's look at the rise of the "blended" workforce along with an update on the insurance industry's talent market, download Compass.