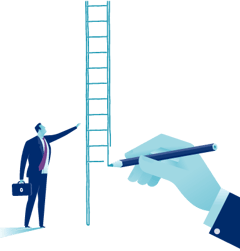 It's no secret the actuarial world has been facing a mid-level talent gap. In a white paper last year, "The Actuarial Talent Challenge: Combatting the Mid-Level Gap," we examined some of the causes for this gap and ways insurers were working to close it. As we near the end of 2019, we're taking a fresh look at the trends impacting the actuarial world and this still very relevant talent challenge.
Recruiting actuaries for mid-level roles has been difficult for the past several years. There are multiple reasons these individuals, with eight to 15 years of experience, are scarce compared to their younger and older counterparts. Often mid-level professionals are in dual-income relationships, have already laid down roots in their communities and/or have young children, making moving for new roles difficult. In other cases, they may have specialized in a specific area, and their experiences seem difficult to translate across departments. Some may have moved to other industries and taken similar roles during the recession, causing further impact. While the talent gap is showing few signs of letting up, there are ways companies can combat this hurdle by being creative in structuring their departments and flexible in optimizing their teams and talent.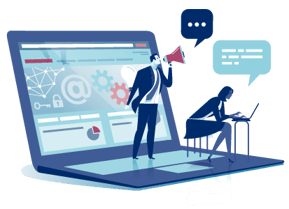 Reexamination of Roles and Departments
One of the most noticeable shifts we're seeing is organizations having unique needs, creating different reporting structures and working to better define actuarial roles. Some companies are flattening their departments, while others are maintaining more traditional models. A number of organizations are working toward more centralized structures, while others are more dispersed. At the same time, they are examining roles and reassigning projects that are out of scope, such as moving ownership of self-built systems over to IT. This creates case-by-case challenges, as there is no one-size-fits all solution for best managing today's actuarial teams.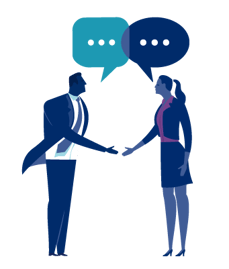 Soft Skills
As organizations reimagine their actuarial roles, there's a need to determine the specific skill sets that are necessary for future success. Automation has impacted all areas of the industry. As modernization projects progress and companies leverage artificial intelligence, new sets of skills are in demand. Soft—or human—skills are separating the good from the great actuaries, as they are able to better translate data and most efficiently leverage systems and teams. Organizations that once only looked at specific experiences and specialties must focus on individuals' soft skills, both from a recruiting and training perspective. By recruiting for skills over specific experience, insurers will be exposed to qualified individuals they may have once overlooked, while also benefiting from attributes only humans can master.

Prioritization
As the echoes of the last recession dissipate, it's common for organizations to want to tackle multiple projects that were previously put on hold. Actuarial leaders must determine their top priorities and then build agile teams that align with those areas of emphasis. This may mean being more creative and flexible than ever before. According to the Bureau of Labor Statistics, actuarial employment is expected to grow 20 percent between 2018 and 2028. By prioritizing their unique needs, actuarial leaders can strategically hire and develop the right talent to achieve their department and business goals.

Remote Work
This year, we've seen a great increase in remote hiring. Video conferencing, group messenger apps, online project management platforms and shared documents are just a few of the tools making remote work a seamless option. While the right mid-level candidates may not be available within a reasonable commute, telecommuting options enable organizations to hire qualified professionals, regardless of geography.

Work/Life Balance
There's an abundance of young actuaries vying for entry-level roles; organizations need to focus on growing and retaining that talent to eventually fill the mid-level gap. Reflect on what your company is offering that would make it enticing for mid-career individuals. For instance, by embracing work/life balance and flexibility in hours and work location, organizations can foster work environments that make it easier to balance personal and professional obligations.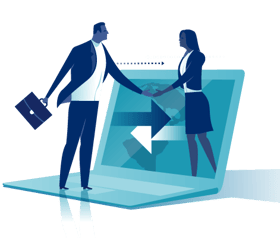 Alternative Solutions
As organizations combat the mid-level gap, they are leveraging a variety of alternative talent solutions to augment their actuarial workforces. In the past several months, many companies have looked to offshoring for actuarial functions. Currently, the impact of offshoring has been limited to entry-level positions and has seen mixed reviews. While it could potentially bleed into mid-level roles as insurers become more comfortable incorporating offshoring into their talent strategies. However, while offshoring can complement existing solutions, it presents its own challenges, such as different time zones, morale issues and turnover. Insurers are also increasing their use of subject matter experts as gig workers, who can lead and support new projects on an as-needed basis. As insurers redefine roles and organizational structures, these individuals can them help maintain performance levels, while working toward larger goals.

As an industry, we've done a fantastic job encouraging young talent to seek out actuarial careers. By further developing this talent, understanding the needs of mid-career professionals and looking into non-traditional talent solutions, insurers can help eventually close the talent gap. In the meantime, actuarial leaders can mitigate its impact by reexamining their teams, prioritizing projects and taking a flexible approach to department structures.