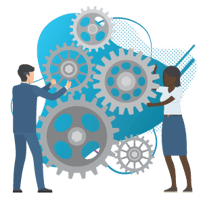 Professional development is a vital component of employee engagement, retention and career satisfaction. Training magazine found U.S. companies spent about $87.6 billion on training and development in 2018. Amazon alone recently announced it's investing an average of $7,000 per employee for voluntary training programs. As companies begin to reinvest in employees' individual growth, it's important these initiatives also contribute to larger business goals.
Taking a strategic approach to employee development is a key success factor in today's evolving, candidate-driven market. Helping employees set and reach individual goals not only results in more successful insurance leaders, it also creates the opportunity to improve operations, enhance productivity and ensure overall business goals remain a priority.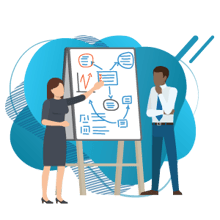 Employee development should aim to achieve goals and master skillsets that add organizational value. Intentional development programs also enable employees to gain a better understanding of the areas in which they thrive, along with those where there's room to improve. Gartner suggests that if all U.S. companies trained managers to focus on strengths, the number of engaged workers in the country would double.
By strategically aligning employee development to team, department and company goals, organizations can most effectively create a skilled and focused workforce that moves business forward. In our recent white paper, Judy Busby, senior vice president of executive search and corporate strategy, highlights the importance of taking a strategic approach to professional development. She shares a few best practices for creating written individual development plans that enable all employees to contribute to achieving larger business goals:
Establishing SMART goals.
Providing employees with visibility into their progress.
Holding employees accountable.
Continuing to move employees forward.
Read "Taking a Strategic Approach to Professional Development" to learn more and to download a complimentary individual development planning worksheet.