The Q3 2020 Semi-Annual U.S. Insurance Labor Outlook Study results have been released. Conducted by The Jacobson Group and Aon plc, the study examines data collected on insurance industry hiring, as well as revenue trends and projections. It has provided valuable information to the industry for more than a decade. A few key insights from the most recent iteration of the study are highlighted below. To view the full report, click here.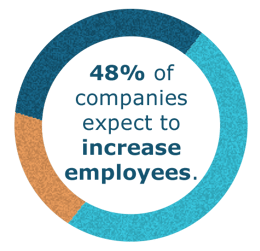 Despite the tumultuous overall economic climate, the insurance industry remains relatively stable. Eighty-three percent of the study's respondents intend to maintain or increase their staff sizes in the next 12 months. The primary drivers of staffing changes are anticipated shifts in business volume and adjustments to areas currently over or understaffed.

For the companies planning to add staff, technology, underwriting and analytics roles are the most in demand. The operations and actuarial functions are the most likely to add entry-level employees and underwriting is the function most likely to add executive-level talent. If the industry follows through on its expected plans for the next 12 months, we should see a 0.99 percent increase in industry employment, creating new jobs. "There's been a pause, but not necessarily a change in direction, at a lot of companies," said Gregory P. Jacobson, Jacobson's co-CEO, in a webinar presentation.



However, recruiting difficulty will persist. According to the study, recruiting has become at least slightly more difficult for eight of 11 functional areas, compared to one year ago. Actuarial, technology and analytics positions are considered the most difficult for carriers to fill, with product line having a significant impact on the ease of filling positions. While employment will continue to grow in the next 12 months, it will be at a significantly slower pace.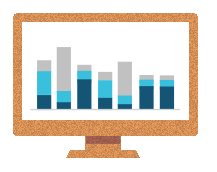 In terms of revenue, 58 percent of companies expect growth, which is 19 percentage points lower than January 2020. Thirty percent of companies expect revenue to remain the same, compared to about 17 percent six months ago. Large companies are the most optimistic about revenue for the coming year, with 73 percent expecting growth.

The Q3 2020 iteration of the study also explored the options available to employees as physical offices begin to reopen. More than three-quarters of carriers plan to allow employees to occasionally work from home, 53 percent plan to provide flexible hours and almost half will offer full-time remote work. It's likely these flexible work options will help level the playing field for smaller companies looking to attract top talent.

For more insight on the industry's hiring plan, view the full report or infographic. To learn how to best attract, hire and onboard talent in the evolving insurance environment, view our recent white paper, Effective Recruitment Strategies for a Remote Reality.