As we hit the one-year mark of the COVID-19 pandemic, it's likely your employees are accustomed to working remotely. While video calls and group chats have become the norm for communication, the remote environment can present challenges for effective onboarding. As new employees join your team, it's important to make them feel welcome from day one, while providing the tools and resources to do their jobs well.

Whether you are onboarding a new team member remotely for the first time, leveraging contract workers, or looking to strengthen your existing remote onboarding strategy, here is a checklist to help ensure success:

Meet their technology needs. Connect new employees with your IT team early on, and ensure they receive any necessary equipment prior to their first day. This will help them hit the ground running and avoid stressful delays. Provide a direct line to your IT team in case individuals run into any technology issues as they set up and log on to their computer and company systems for the first time.

Provide a comprehensive onboarding schedule. Starting a new job or project in the virtual environment can feel daunting. Provide a detailed schedule outlining what individuals can expect throughout their first several days or weeks, as well as your expectations for them. Creating this alignment up front can help alleviate any uncertainties and help individuals feel confident about their purpose and progress.

Introduce them to members of the team. Especially in the remote environment, it's necessary to proactively facilitate connections and start introducing new employees to their teammates on their first day. Depending on your team size and dynamics, this could mean taking a shared lunch break over a video call, or asking team members to reach out directly throughout the day. These initial meetings can help build the foundation for strong working relationships and help new employees begin to feel like a part of the organization right away.

Facilitate introductions to others within the company. Whether an individual has been hired full-time or on a project basis, help them feel like a valued member of your company. Connect them with colleagues from around the organization who they will be working with closely or who can provide relevant insights. Depending on your organization's size and culture, you may even consider sending out an introduction via a company-wide email or instant message, or posting a welcome message on your intranet.

Train them on team tools and processes. Remember that although you may know your department processes well, it's possible your new employee has used different platforms for project management, time tracking, video conferencing and more in their past roles. Schedule time for them to be trained on these tools and company-specific processes to avoid unnecessary confusion and missteps.

Check in frequently. During an individual's first week, check in at least daily to see how they're doing. Are there any questions they have about their work? What barriers can you help remove? Do they need additional training or information on any areas? Ask for their feedback to get a general idea of how they're feeling and to influence your approach to communication and management moving forward.

Ensure they know where to go with questions. Provide contact information for the individuals they may need to connect with outside your department. This could be individuals from employee services, finance, operations or other relevant areas. You may also consider assigning a peer within their own department to help with day-to-day questions as they ramp up in their new position.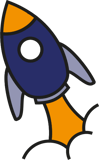 A strategic and intentional onboarding process can set the tone for an individual's entire tenure with your company. Remember they may have never entered your physical office building, will not run into individuals in the hallway and are reliant on technology to help prove themselves. By creating a thorough training schedule, welcoming questions and proactively making introductions, you can help new employees feel like a part of the team from day one.