The pandemic has caused a lasting shift in candidates' work priorities. Even as physical offices begin to reopen, employers must adjust their expectations around recruiting and be more strategic and creative regarding requirements for a role. Our professional recruiting team speaks with candidates and insurers on an ongoing basis, keeping a pulse on the shifting environment. In this edition of Recruiter Report, we're discussing a question we've heard frequently in the past few months: How likely is it a candidate will relocate for a position?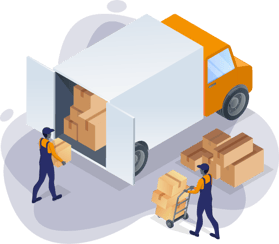 Relocation has always been a hurdle, especially for the insurance industry. We're working in a field where mitigating risk is a primary goal, making it difficult to avoid the inherent risk of a relocation. Even prior to the pandemic, candidates were weighing a number of areas against the benefits of relocating for a new position. Those with families have to consider the impact on their spouse's current job and career, as well as how their children will be impacted. Moving away from family and friends, along with overall disruption to family life, can stand in the way of an otherwise perfect role being a viable fit.
The pandemic adds additional elements of uncertainty. Buying, or even renting, a new home in today's housing market is difficult, with soaring pricing and high demand. While the insurance industry has largely recovered from the pandemic's impact, there's also the underlying notion of "last one in, first one out," that is often hard for candidates to shake, given the high personal stakes.
At the same time, traditional working hours are a relic of our pre-pandemic past. Today's insurance professionals have proven they can effectively work in virtual environments. Even those currently working locally or taking new positions without relocation want to continue working from home a majority of the time.
What can employers do?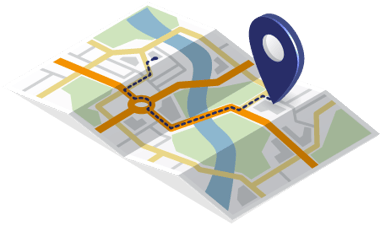 Think creatively.
Is relocation really necessary for the role? In today's market, individuals are looking for flexibility and the option to work remotely. Rather than mandating relocation, consider other options, such as flying new hires in for onboarding and training. Following their initial introduction to your company, would asking them to come to the office once a month or quarter suffice? Think about the underlying reasons of why someone might need to relocate for the role and then determine if and how those needs could be met through travel or other creative solutions.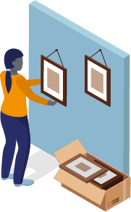 Evaluate the market.
It's a competitive market in insurance. The unemployment rate is at pre-pandemic lows and organizations are vying for highly-skilled individuals who can move their teams into the post-pandemic reality. Often, we see companies assume they need to offer relocation if they aren't seeing traction in their local markets. However, this may mean job descriptions and postings don't resonate with the market, not that the talent doesn't exist. Highlight flexibility and be prepared to make a competitive offer, recognizing that the ability to work remotely is now expected and no longer a unique perk. Generous or unlimited paid time off and flexible hours have become a top priority for many candidates. Make sure you're offering competitive compensation and working with final candidates to understand what is most important to them in the position.
While some individuals may be up for relocating, it's likely you'll hit some barriers when asking most established individuals to uproot their lives and families, especially given the effectiveness of remote work. Determine if relocation is truly necessary, recognize we're in a competitive market, and move forward in a way that creatively meets the needs of both your organization and the candidate.

For more from our quarterly series, view "Recruiter Report: Candidate Expectations and COVID-19."